Sustainability in Electronics Supply Chains
Electronics manufacturers are heavily regulated and sell into a range of verticals. Assent's supply chain sustainability solution can help you see deeper and grow better for business success.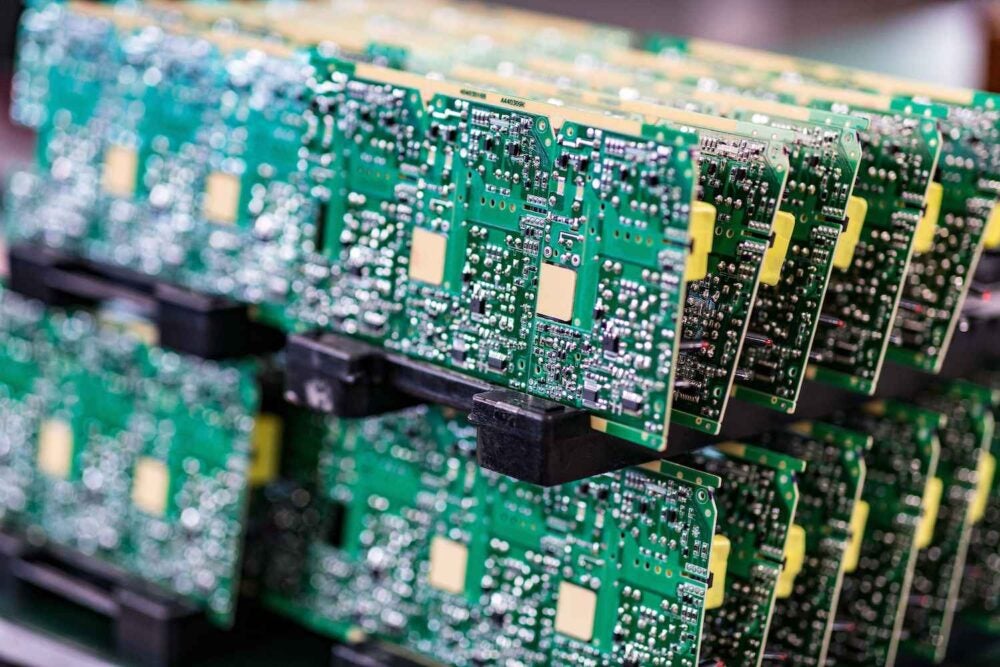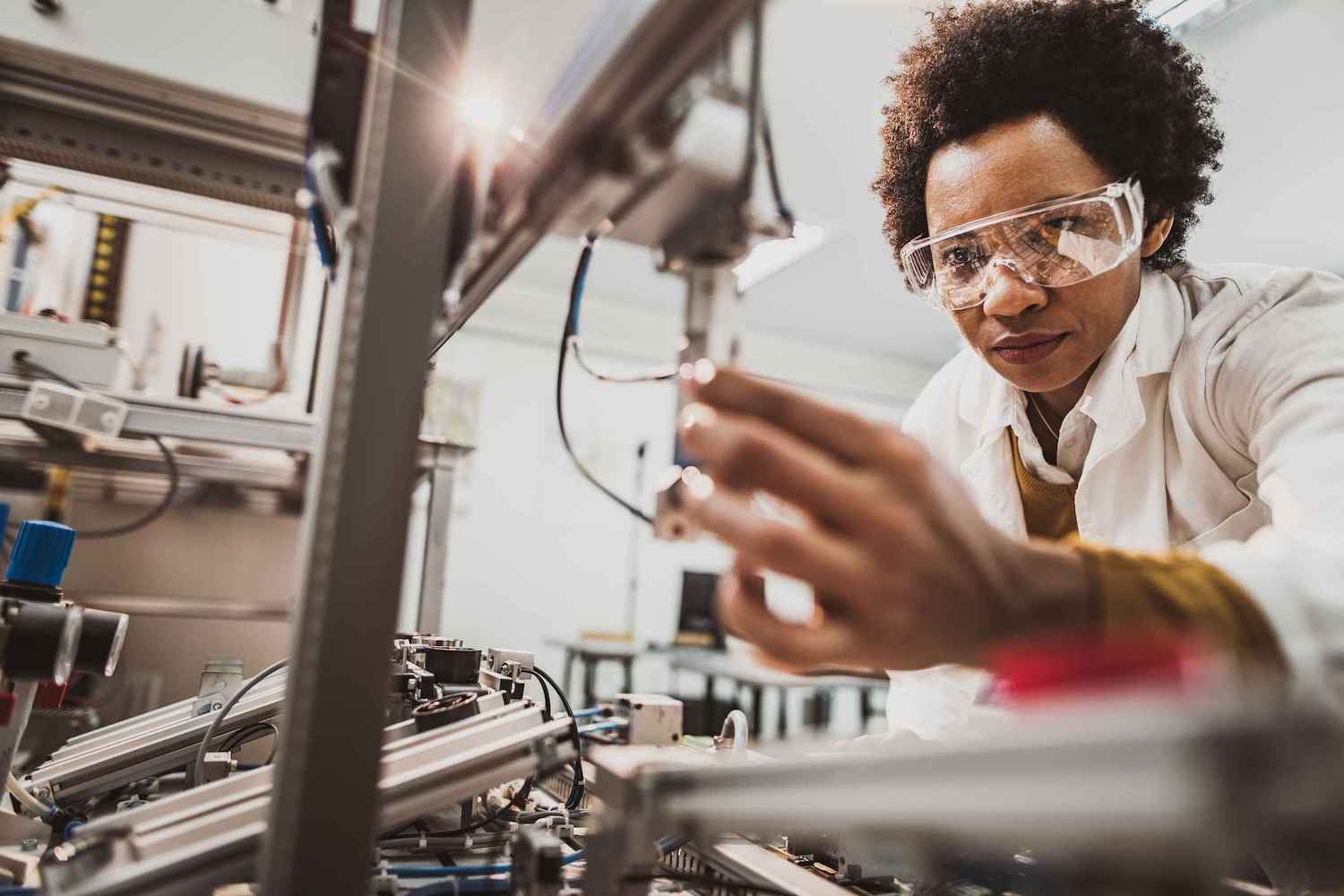 Overview
The Electronics Industry: An Overview
Vast global supply chains present challenges to electronics manufacturers. To meet all their requirements, these companies require deep knowledge of regulations, the composition of their parts, and due diligence guidelines for responsible supply chains.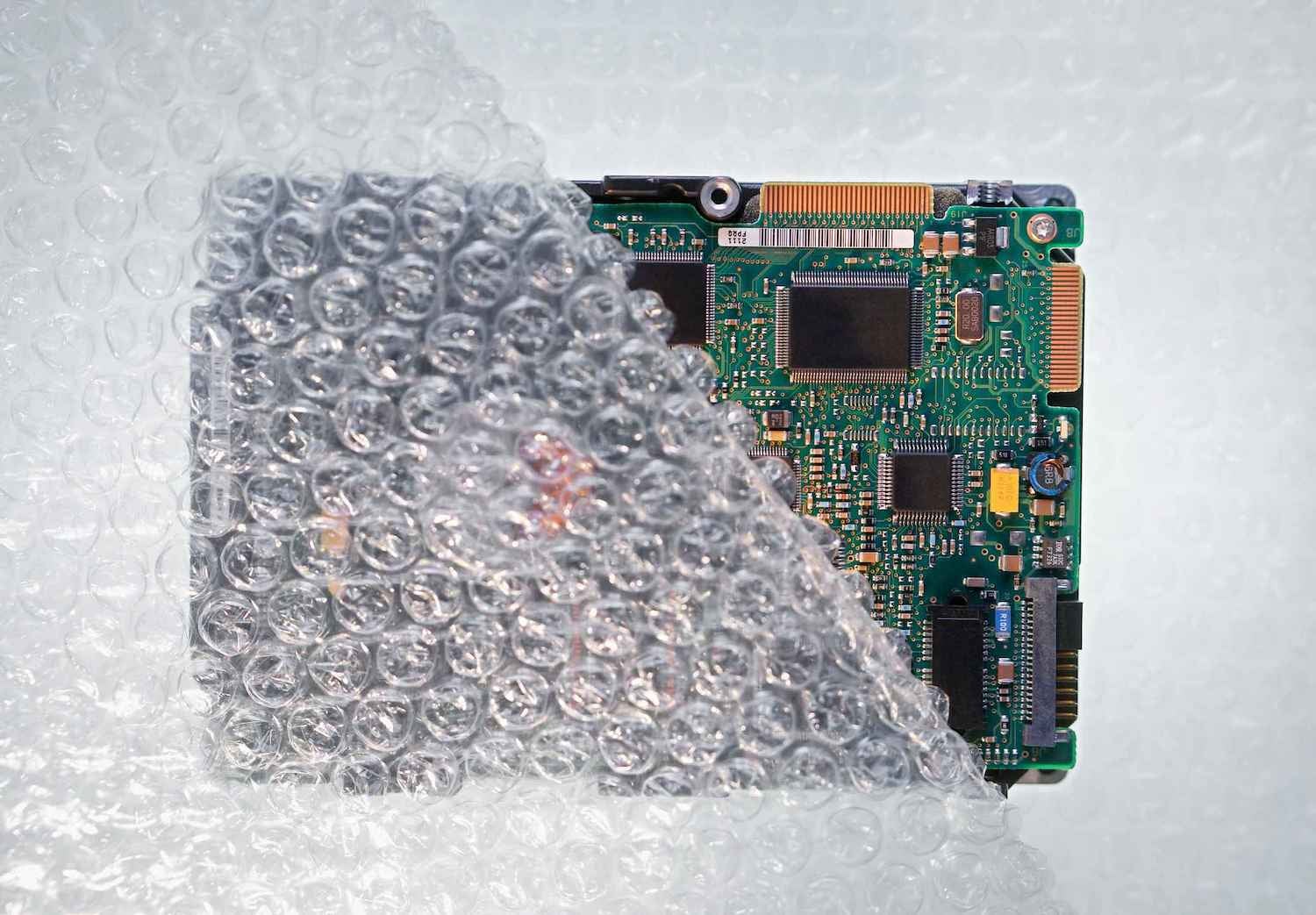 Challenge
The Risks of Non-Compliance in the Electronics Industry
Electronics manufacturers are subject to a wide range of regulations and unique requirements, made all the more difficult due to the complexity of their supply chains. Manual programs won't keep up as your company grows.
Non-compliance can result in material sourcing disruptions, delays or seizures at border crossings, and the loss of contracts or market access.
Featured Resource |
eBook
Navigating the Compliance Landscape: Electronics
In the electronics industry, restricted substances, labor rights violations, and other non-compliance issues can be hidden deep in the supply chain. This eBook helps you address these risks, covering key regulations that impact the electronics industry, standards leveraged by electronics manufacturers, and industry-specific strategies for compliance programs.
Get the eBook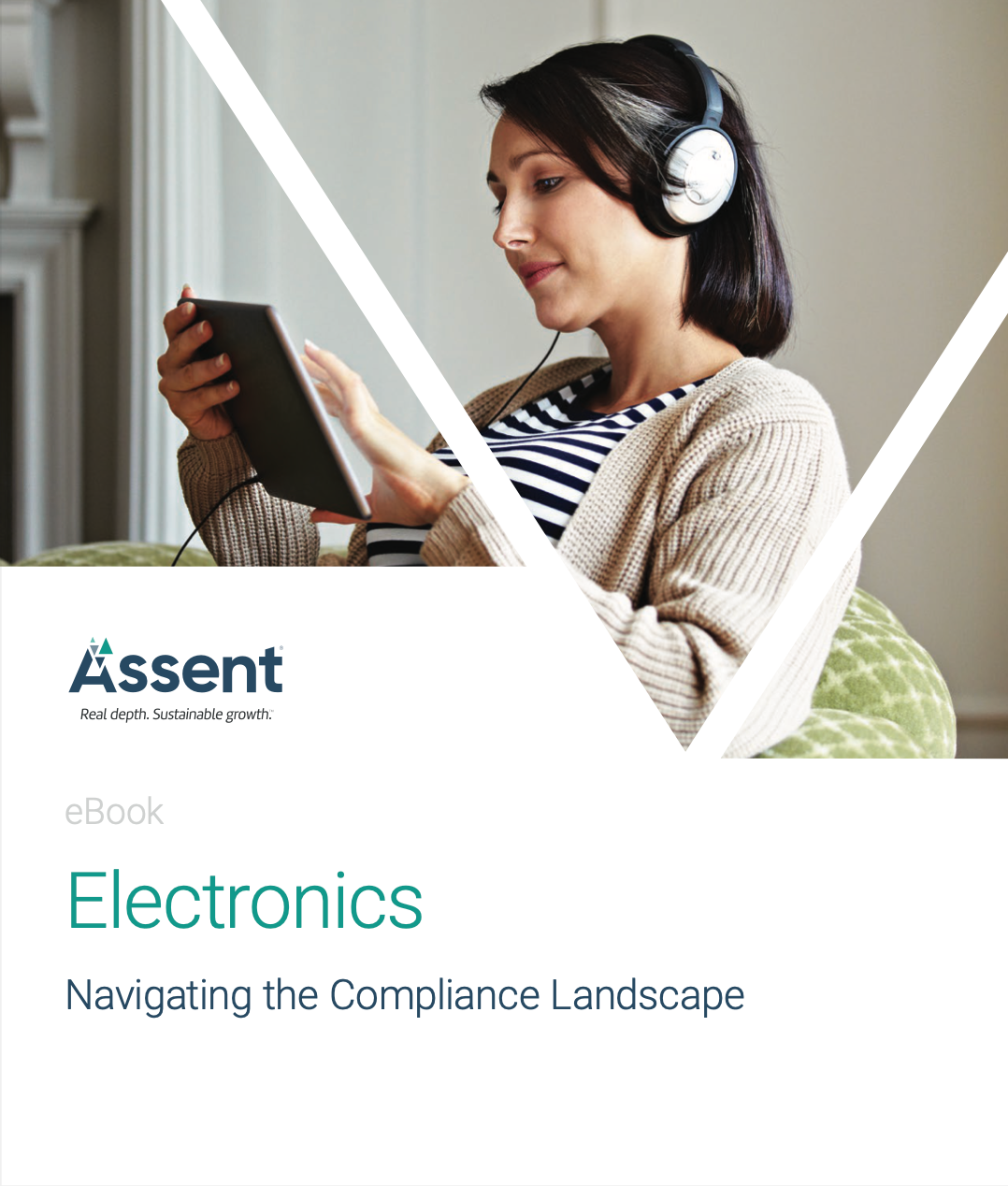 A Complete Supply Chain Sustainability Solution for Electronics Manufacturers
We understand the challenges electronics manufacturers face, including their unique data collection requirements. Assent's solution combines leading-edge technology with 24/7, multilingual support and deep regulatory expertise to help you achieve your compliance and sustainability goals — and grow better.
Demonstrate Compliance to Regulators
Reliable, defensible due diligence that goes deep into your supply chain protects against loss of market access, fines, and damage to your reputation.
Become More Strategic
Save money with strategic parts sourcing and shipping, and start using trade agreements to your advantage.
Protect Supply Chain Continuity
Ensure full supply chain transparency to better protect against disruptions caused by changing regulations.
Identify & Address Risk
Identify high-risk suppliers and prioritize them for deeper screening or training to neutralize the risk before it hurts your brand.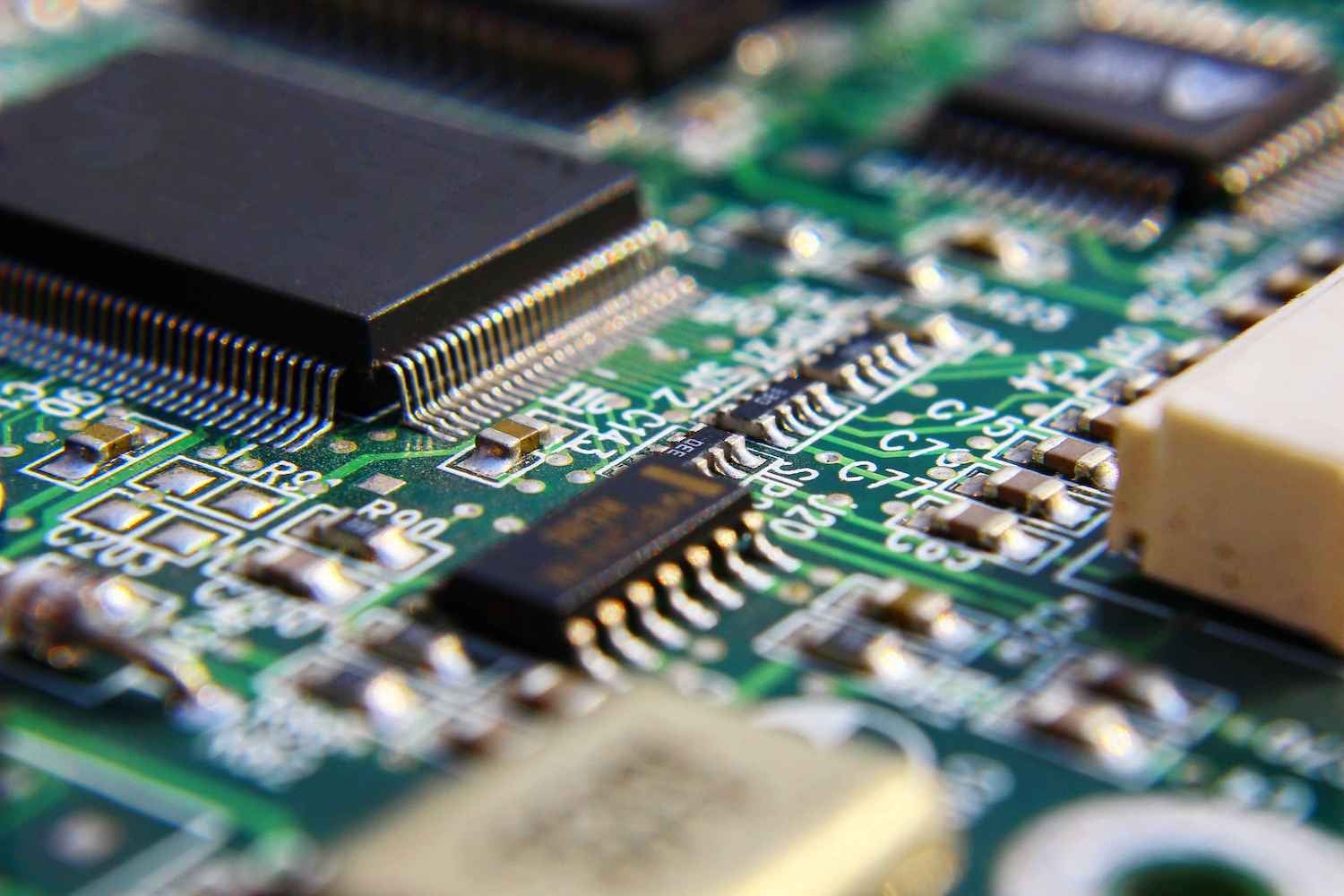 Case Study
Reducing Time to Compliance With Automation: ESCATEC
Assent helped ESCATEC, an electronic and mechatronic design and contract manufacturing company, achieve compliance faster, increase supplier buy-in, and reduce the resources needed to meet customer needs.
Read the Case Study
Explore Electronics Supply Chain Solutions
Assent has solutions to help electronics companies achieve compliance with all their requirements, including REACH, RoHS, and conflict minerals regulations.
Assent's Supply Chain Sustainability Solution for Electronics Companies
Advanced Data Management
With Assent, gain easy access to parts and supplier information from deep in your supply chain for better data-driven decision-making.
Detailed Reporting
Assent's detailed dashboards and reports help you deep-map supply chain risks and opportunities.
Automated Supply Chain Communications
Automation helps you stay on top of potential changes or issues, so you can quickly respond to customer inquiries.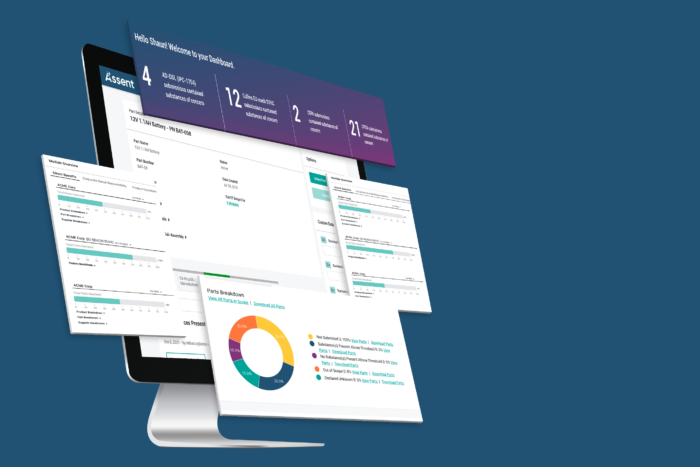 Why Assent
The Assent Advantage
Assent does what no one else can. We're the only platform made specifically for complex manufacturers. Our solution is built on electronics manufacturing industry best practices, so you can manage compliance data in a single platform across the company, prioritize high-risk suppliers for deeper screening or training, and mitigate supplier burnout through streamlined, scheduled data requests.
Discover Our Approach
Industry Solutions for Complex Manufacturing
Discover how our automated supply chain sustainability management solutions help complex manufacturers see deeper, be smarter, and grow better.
Book a Live Demo
See Deeper, Be Smarter, Grow Better
See why our supply chain sustainability platform is the number one choice for the world's most sustainable complex manufacturers looking to simplify Electronics industry compliance.