What's in This eBook?
This eBook offers insight on the product compliance, corporate social responsibility and vendor management regulations that impact electronics companies. It focuses on the unique challenges faced by the industry, and how electronics companies have collaborated to standardize compliance.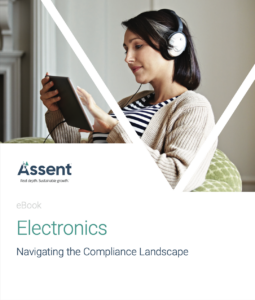 This guide offers insight on:
Key regulations that impact the electronics industry
Standards leveraged by electronics companies
Insight from members of Assent's Regulatory team
Industry-specific strategies for compliance programs
And more!
Download your copy of the eBook now!