Complex manufacturers can make a difference in the cobalt supply chain. To learn more, watch Assent in Depth: The Congo | Cobalt & Your Supply Chain Risks. Watch Now
The First ESG Supply Chain Solution Made for Complex Manufacturers
A shallow approach to ESG is no longer enough. For true supply chain sustainability you have to go all the way down to your suppliers' suppliers.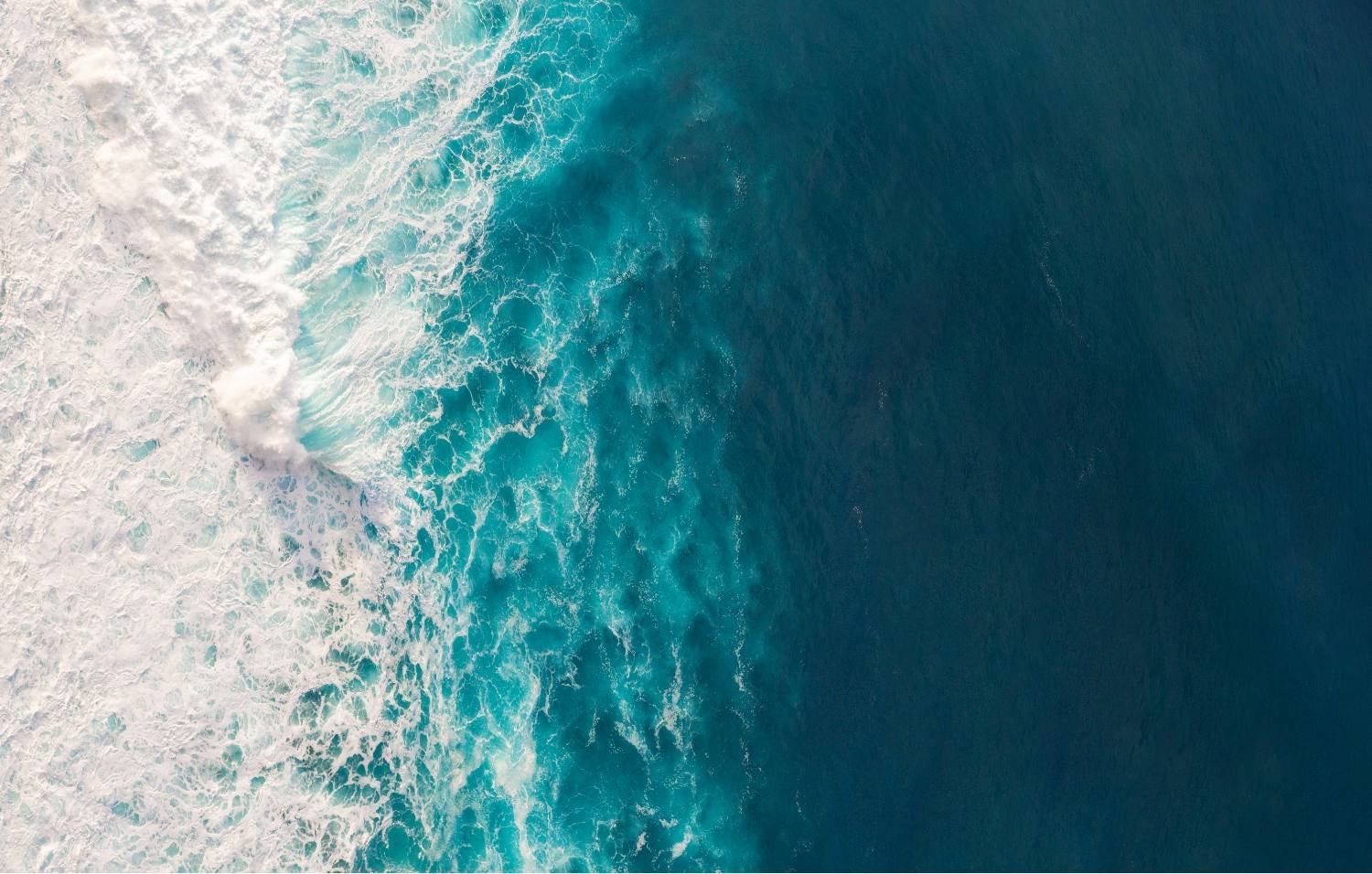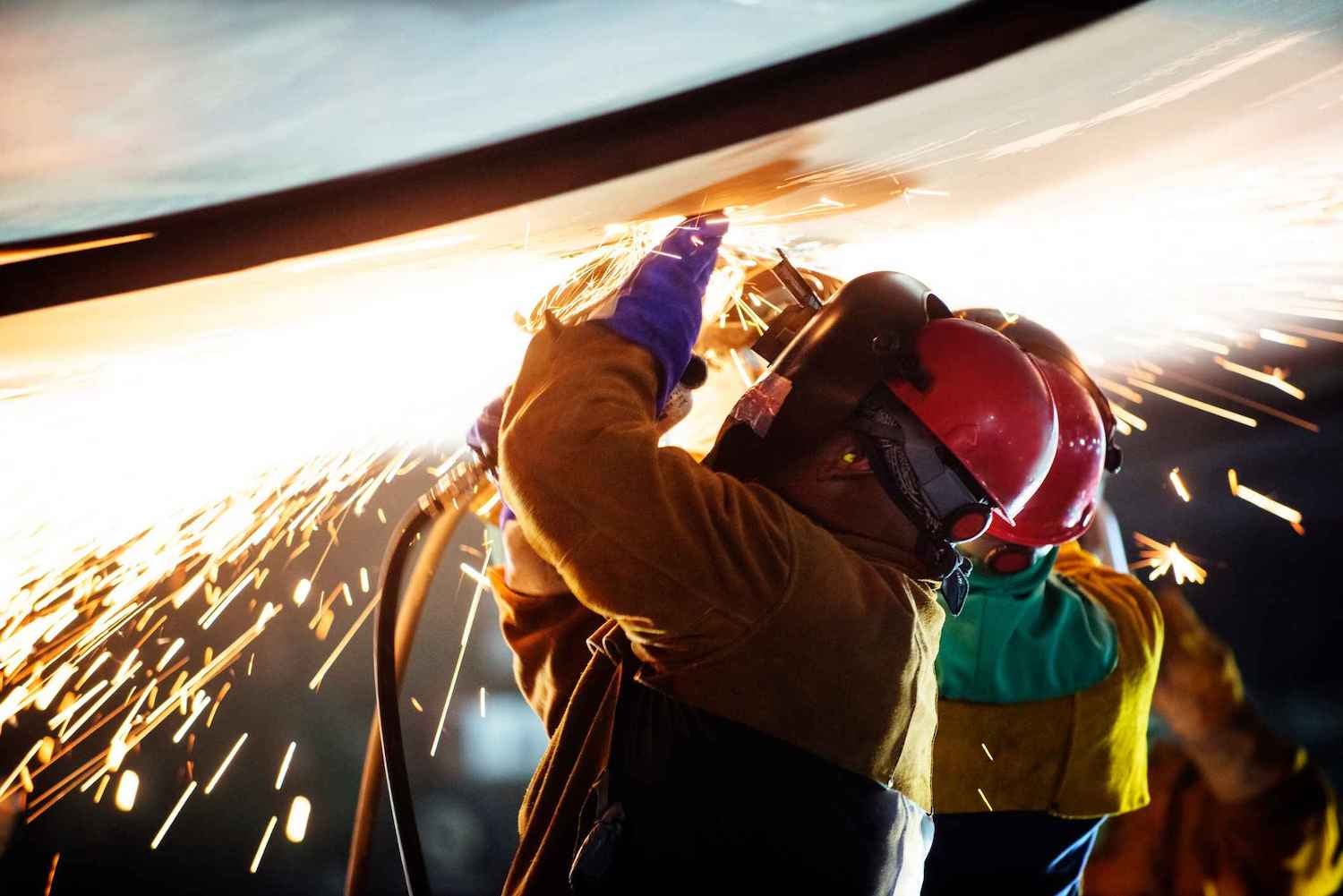 Overview
Complex Manufacturers Face The Toughest ESG Challenges
Complex manufacturers have extended global supply chains with little transparency beyond the direct supplier level. ESG is so broad it can seem overwhelming, and it impacts:
Investor and customer confidence
Market access
Reputation among customers and employees
Revenue
"An ESG rating tells you about a company's comparative, values and behaviours both in the company and in the supply chain. The world has changed – people are caring about the environment more, sustainability more, climate change, human rights and equity. These are really big topics for most of the world. ESG is the term we are using to share that information and compare companies on those topics."
– Andrew Waitman, CEO at Assent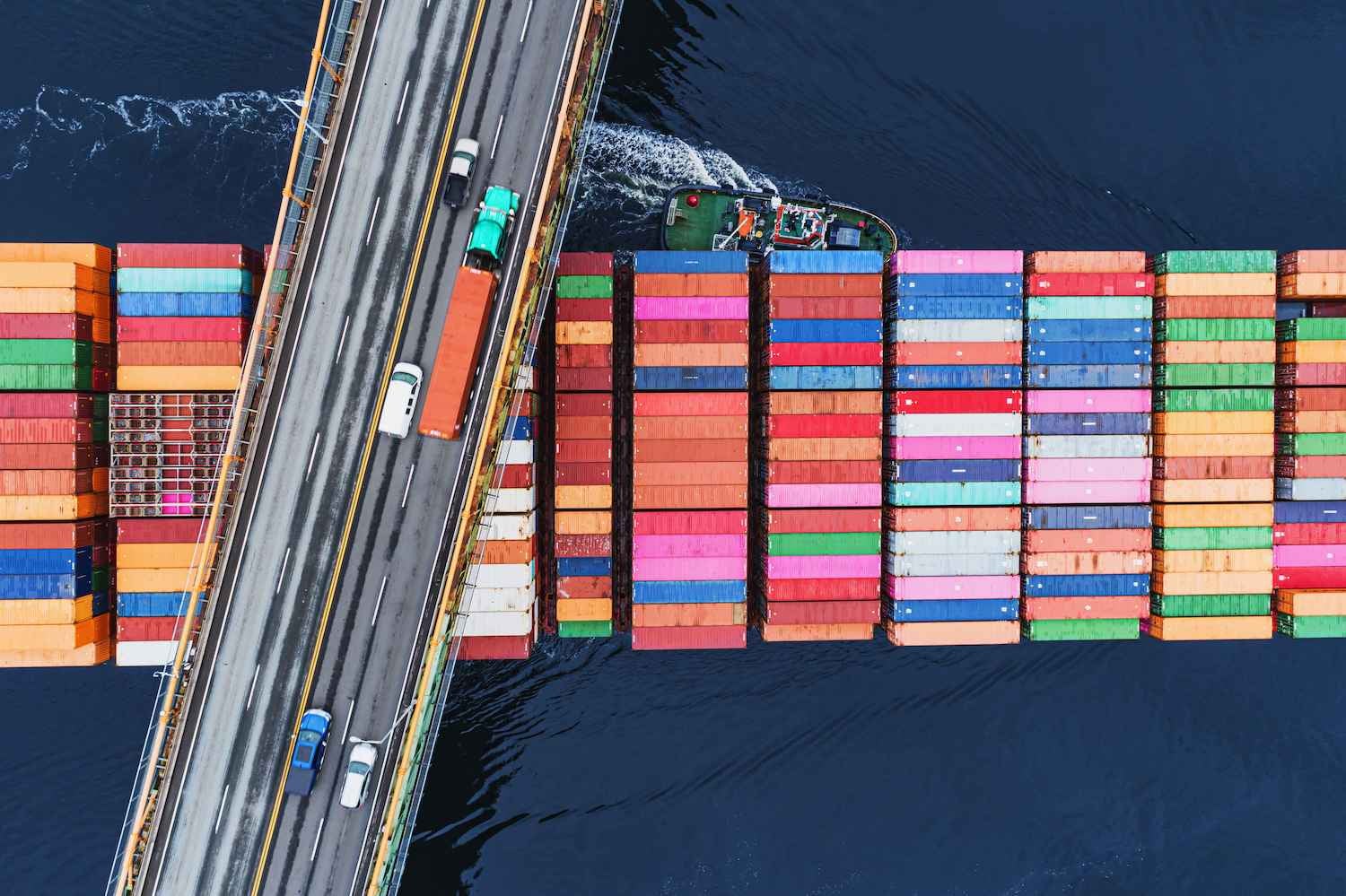 Challenge
Supply Chain ESG Protects Against Revenue Risks
Increasing investor, customer, and stakeholder ESG demands mean ​a single piece of bad data can put your revenue and reputation at risk. Worse, one part can put multiple product lines at risk.
Learn more about recent enforcement actions that demonstrate why proactive compliance is a business must.
Recent Enforcements
Customer Story
Why Corsair Gaming Inc. Chose Assent
Companies like Corsair Gaming Inc. rely on Assent to help them build a defensible ESG program. They achieved impressive results, including an 85% supplier response rate across six ESG topics.
Watch the video to see why Corsair chose Assent, and read the case study to learn about their results.
Download the Case Study
ESG Supply Chain Software Benefits
Assent is the only ESG solution built for complex manufacturing supply chains. We'll help you continuously improve and address vital issues first by prioritizing based on materiality.
See Deeper
We deep map supply chains to see hidden risks and roll them up into intuitive dashboards for rapid assessment.
Build ESG People Trust
Our solution is driven by regulatory experts that focus on materiality so you can put effort where you'll see the best return.
Educate Suppliers
Assent helps you build a healthier supply chain by improving suppliers' sustainability efforts with education in more than 10 languages.
Grow Better
With sustainability embedded at the core, attract the investors and customers you need to grow your business.
Featured Resource |
Guide
The Assent Supply Chain Sustainability Platform
Assent's platform gives manufacturers deep visibility into their supply chains. The platform supports the collection, management, and analysis of data for a variety of ESG requirements — including conflict minerals, human trafficking and slavery, and more. Find out how.
Get the Guide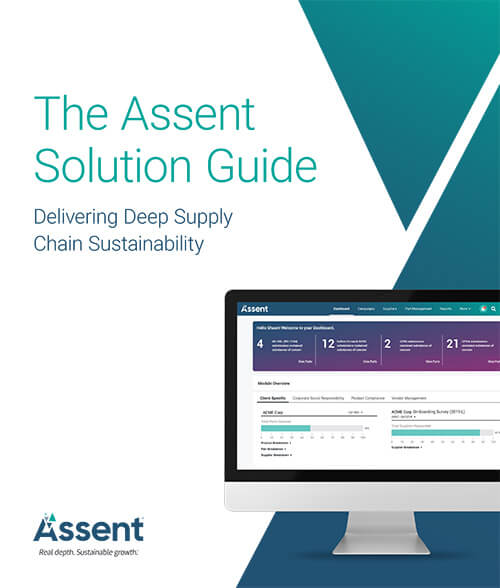 ESG Solutions Designed For Complex Manufacturers
The Depth You Need
Data You Can Trust
Cross-Enterprise View for Deeper Insights
Future-Ready Solution
The Depth You Need
Data You Can Trust
Cross-Enterprise View for Deeper Insights
Future-Ready Solution
The Depth You Need
Materiality: Focus on metrics your investors and customers care about.
Smarter Supplier Outreach: Supplier engagement in more than 10 languages for cleaner, more accurate data.
Ongoing Support: Supplier training, data collection, and more support to constantly evolve your program over time.
Expert Resources: Managed services, expert advice, and thought leadership so you can be proactive to changing requirements.
Data You Can Trust
Outside-In: Indirect supplier monitoring provides rapid validation beyond supplier disclosures.
Focus: Many of your suppliers are already part of the Assent Sustainability Network so data is readily available.
Dashboards: See risk statuses in alignment with Global Reporting Initiative and Sustainability Accounting Standards Board frameworks.
Cross-Enterprise View for Deeper Insights
Built on the Assent Sustainability Network, the world's largest database of supply chain sustainability data, Assent's ESG reporting software scales across global business units for a cross-enterprise view of sustainability.
ESG Future-Ready Solution
Backed by experts and completely configurable, Assent's ESG reporting software adapts to changing needs and requirements.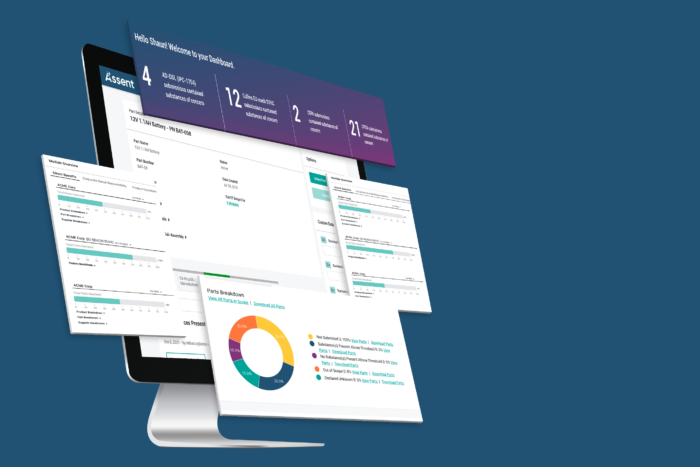 Why Assent
The Assent Advantage
See deeper, be smarter, and grow better with Assent. Assent is the only North American software company to hold B Corporation™ certification and advanced status with the UN Global Compact. Built specifically for complex manufacturers, Assent's solution takes a 360-degree approach to ESG with indirect supplier monitoring, deep expertise, and a comprehensive solution built on industry standards.
Discover Our Approach
Solutions for ESG
Build a strong foundation with Assent's reporting and monitoring solutions to meet ESG demands.
Industry Solutions for Complex Manufacturing
Discover how our automated supply chain sustainability management solutions help complex manufacturers see deeper, be smarter, and grow better.
Book a Live Demo
See Deeper, Be Smarter, Grow Better
See why our supply chain sustainability platform is the number one choice for the world's most sustainable complex manufacturers looking to manage ESG.