Software Integrations: Supply Chain Sustainability Made Easy
Innovative software integrations for end-to-end product compliance and supply chain sustainability management.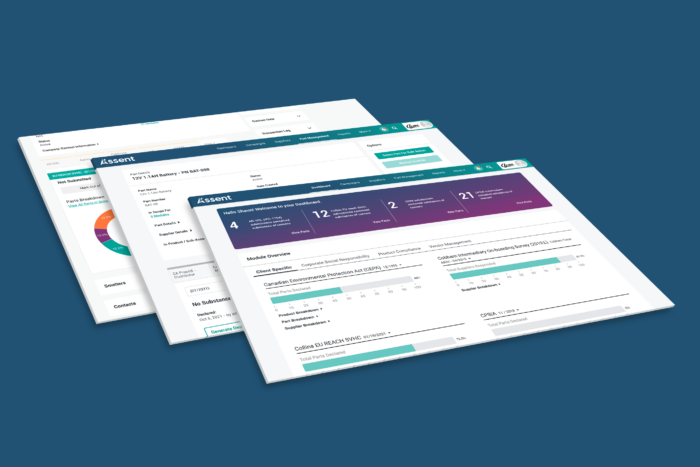 Overview
Connect Your Systems for Better Data Management
Tap into the power of automation using Assent's cutting-edge integrations. You'll get better data in less time, reduce the risks of human error, and centralize your product compliance data for deeper insights and ease of use.
A Complete Supply Chain Sustainability Ecosystem
Assent's platform is designed to integrate with most enterprise resource planning (ERP) and product lifecycle management (PLM) software. Our SAP integration and PTC Windchill integration deliver seamless two-way API communication with your existing systems, giving you supply chain insights down to the parts of parts level. When Assent is part of your compliance ecosystem, you gain significant efficiencies and cost savings.
SAP
Synchronize your business processes and data between SAP and Assent with a configurable integration that puts you in control.
PTC Windchill
Assent and PTC have partnered to create an PTC Windchill integration that offers a complete supply chain, product compliance, and life cycle management solution.
Others
Connect your existing tools with Assent's platform using standard API integrations and SFTP data imports. We can unify your supply chain tools and eliminate data silos. Get smarter with your data and improve your compliance and sustainability programs.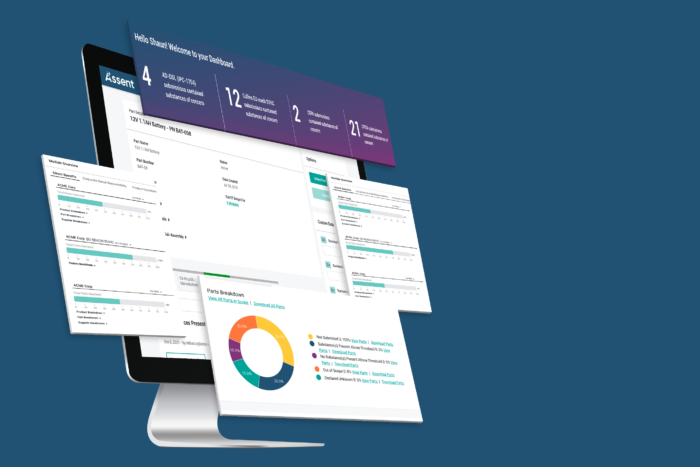 Benefits
Enterprise-Wide Benefits
Increase transparency and sustainability data management.

Reduce costs by using product compliance data to inform the design phase.

Standardize nomenclature for products, parts, and substances across departments.

View compliance statuses rolled up to the product level.
Integrations Designed for Manufacturers
Secure Data Connections
Connect Your Ecosystem
Supply Chain Data
Secure Data Connections
Connect Your Ecosystem
Supply Chain Data
Secure Data Connections
Our internet communications are encrypted via HTTPS, SFTP, and TLS, and customer data is secured using standard database encryption.
Connect Your Ecosystem
Connect with a broad range of ERPs and PLMs. Assent connects with standard APIs over SFTP data imports, giving you flexibility and connectivity.
Supply Chain Data
Assent deep-maps the Manufacturing Genome, tracking parts of parts data down to the atomic level in many cases. With Assent's integrations, you can efficiently import suppliers, parts, contacts, subassemblies, and products.
Book a Live Demo
See Deeper, Be Smarter, Grow Better
See why our platform technology and our Enterprise Integrations are best-in-class and purpose-built for complex manufacturers.