What's Included? 
Sierra Wireless faced customer requests for environmental and social compliance data with increasing frequency, and their business was shifting from hardware manufacturing to connectivity solutions. Their regulatory needs were evolving, and they needed a platform that could keep them up to date with changes and educate their suppliers without slowing down their operations. That's why they turned to Assent.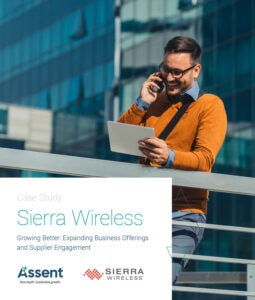 Key Topics Include: 
Why Sierra Wireless selected Assent over competing solutions

Why opting for a platform solution beat out manual or in-house options

How Sierra Wireless Grew supplier engagement from 50% to 90% 
Download the case study now!