What's in This Guide?
This guide provides an overview of the value the Assent platform can build into your supply chain sustainability management program. It also catalogs the platform's full features and solution offerings. It will help you build a better understanding of how the platform provides the most robust supply chain sustainability management services in the industry, and how your company benefits from them.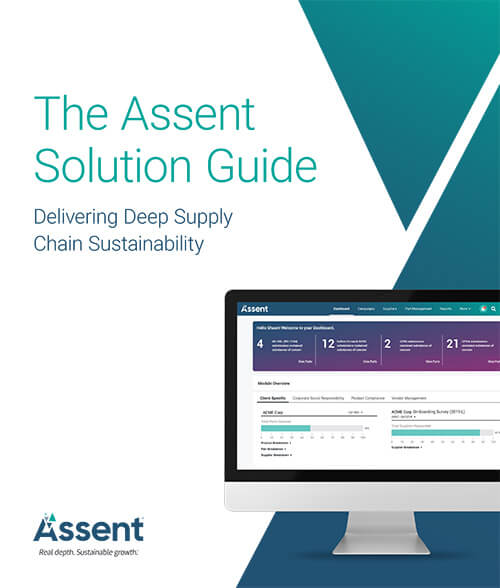 Key Insights Include:
An overview of the Assent platform and its features
The platform's benefits for your company.
Solutions available to users
How to unlock deep supply chain sustainability with Assent
Download your copy of the guide now!