What's in This Whitepaper?
This whitepaper examines the aerospace and defense compliance landscape, and some of the ways in which it varies from other industries. The authors review the unique challenges that compliance officers experience in this industry, and what a compliance program requires in order to be successful.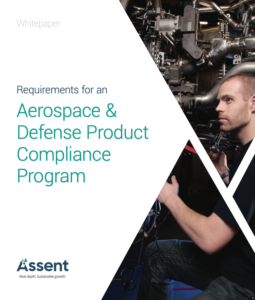 Topics include:
Aerospace and defense supply chains
Recent regulatory expansion in the industry
Inadequacies in typical product management data systems
Product hierarchy complexities
Other regulatory hurdles
Data management and governance
Download your copy of the whitepaper now!