What's in This Whitepaper?
This whitepaper explains which companies have SCIP data requirements, as established by the European Chemicals Agency (ECHA), and how to structure a SCIP dossier. It provides foundational information to help you understand the structure of SCIP submissions, and how you can format your supply chain data to avoid complications.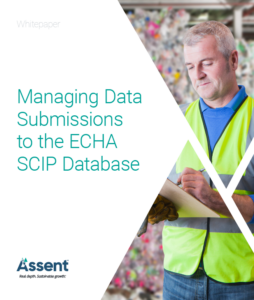 Key Insights Include:
An overview of duty holders.
Insight into how SCIP dossiers are prepared.
Information on the ECHA-mandated software for SCIP submissions.
Guidance on updating and managing SCIP submissions.
…And more!
Download the whitepaper to help ensure your company makes successful SCIP submissions.