What's in This Guide?
This guide outlines how the RoHS Directive is enforced, and how medical device companies can build programs to effectively manage risk.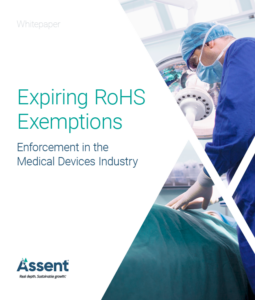 Key Insights Include:
An overview of the RoHS Directive 

What's different for medical device companies

How the RoHS Directive is enforced across the EU

How enforcement agencies choose products for enforcement

The RoHS Directive enforcement funnel
Protect your company from enforcement associated with RoHS non-compliance. Download your copy of the guide now.