What's in This Whitepaper?
This whitepaper provides an overview of how enforcement works in the areas of product compliance, corporate social responsibility, and vendor management, with case study reviews reflective of the current business landscape.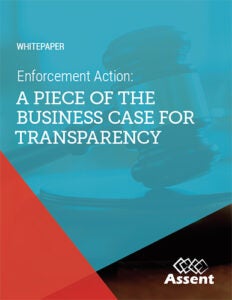 Key Topics Include:
How enforcement risk has recently evolved, and what it means for the future.
How other companies have been impacted by non-compliance.
How country of origin data can tip authorities off to human rights issues.
How supply chain data management mitigates enforcement risk.
Download our whitepaper to learn more about how enforcement can impact your company, and how supply chain transparency can mitigate financial risk.