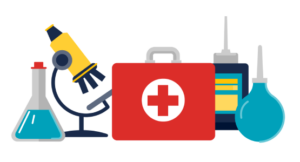 The European Union (EU) Medical Devices Directive (MDD) was introduced in 1994 to regulate medical devices sold in the EU. The MDD is based on the principles of the "New Approach to Technical Harmonization and Standards", a common set of regulations in the EU that standardizes technical requirements, testing and certification procedures. As such, medical devices within the EU are subject to requirements intended to protect the health and safety of patients and users of medical devices.
EU MDD Requirements
Since its introduction, the MDD was regularly updated to ensure consistency with changing EU standards. However, with the upcoming implementation of the EU Medical Device Regulation (MDR) in 2020, the MDD will be replaced. Existing products certified under the MDD will need to be recertified under the EU MDR by 2024 in order to be sold within the European Economic Area (EEA).
The EU MDD stipulates that:
Medical devices must not compromise the clinical condition or safety of patients.
Medical devices must not present any risk to the persons implanting them, nor to others.
Devices must perform as intended by the manufacturer.
Devices must be designed to withstand storage and transportation conditions.
How the MDD Differs From the MDR
As both the MDD and EU MDR establish a regulatory framework for medical devices, they share numerous similarities. The MDR builds on certain aspects of the MDD, however, including expanded device classes and classification rules. Other notable updates include:
Clearer technical requirements for product labeling.
Stricter criteria and control of notified bodies.
More stringent information requirements for registration and conformity assessments.
An expansion of the European Database for Medical Devices (EUDAMED) to include a publicly-available source of information.
Greater postmarketing surveillance (PMS) scrutiny, including regular PMS reporting depending on the device class.
Brand-new Unique Device Identification (UDI) requirements.
Established practices for European importers and distributors of medical devices.
Expanded scope to include other products and devices, such as colored, non-corrective contact lenses.
When Does the MDD Expire?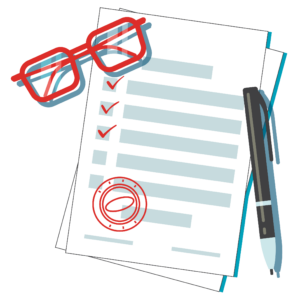 The MDD is set to expire in 2020 with the enforcement of the new EU MDR. Organizations currently in compliance with the MDD will need to update their medical device certifications to ensure continued compliance with the new framework. It is expected that, of the 500,000 devices currently registered under the MDD, 314,000 will need to be recertified under the EU MDR.
Assent's Solution for Medical Device Companies
Assent's EU MDR Module ensures that companies in scope of the EU MDR are able to collect substance data and supporting documentation to prepare technical files for regulatory approval.
Highlights include:
Risk tracking throughout your supply chain and product hierarchy.
User-friendly reporting capabilities for quick analysis of supply chains.
Efficient and accurate supply chain data collection.
Access to Assent University educational materials for improved awareness and understanding.
Ability to quickly identify and close gaps within your compliance program.
Streamlined approach to demonstrating due diligence progress.