What is CAATSA?

The Countering America's Adversaries Through Sanctions Act (CAATSA) is a U.S. federal law that imposes economic sanctions on Iran, Russia and North Korea. The bill came into effect on August 2, 2017, with the intention of countering perceived aggressions against the U.S. government by foreign powers. It accomplishes this goal by preventing U.S. companies from doing business with sanctioned entities.
The complete list of entities affected by the act can be found in the Office of Foreign Assets Control (OFAC)'s Specially Designated Nationals and Blocked Persons List.
Who Is in Scope of CAATSA?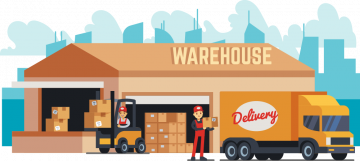 Under CAATSA, companies found to be knowingly engaging in activities that contribute materially to listed entities will be in violation of trade sanctions. This includes companies exporting goods, services and intellectual property, and companies importing goods, wares, merchandise and articles into the U.S. Companies in violation of sanctions are required to institute and maintain robust denied parties screening programs and overall due diligence regarding business with sanctioned entities. This includes assessing and mitigating risks of forced labor, corruption and cybersecurity abuses in supply chains.
Complying With CAATSA
To demonstrate reasonable due diligence in compliance with CAATSA, the U.S. Department of Homeland Security recommends that companies do the following:
Screen supply chains for human rights risks and non-compliance with CAATSA.
Develop a human rights policy.
Conduct continuous and rigorous human rights risk assessments.
Have a CAATSA compliance certification that is distributed, adopted and signed by suppliers.
Maintain internal control over operations and supply chains, tracking and reporting on areas of risk.
Provide CAATSA training for internal employees, suppliers and subcontractors.
CAATSA Violation Penalties
Trade sanction violations must be reported to U.S. Customs and Border Protection (CBP). Where human rights violations are involved, they must also be submitted to the Immigration and Customs Enforcement (ICE) forced labor intake point.
Violating the terms of any particular provision may result in additional penalties specific to that provision. For example, violations of the North Korean Forced Labor Sanction can include civil monetary penalties at either double the value of the goods transaction, or $295,141 USD per violation, with the option to recommend criminal prosecution.
CAATSA violations can result in the following measures:
Denial or prohibition of bank financing or transfer of credit.
Prohibition of individuals violating sanctions from acquiring any property that is subject to U.S. jurisdiction.
Procurement sanctions prohibiting individuals violating sanctions from entering into any contract with the U.S. government.
Prohibition of individuals violating sanctions from foreign exchange transactions.
Real-time visibility into declaration responses.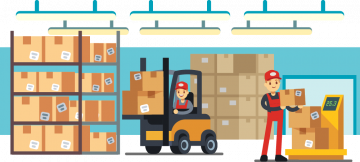 CAATSA Title III Section 321 (b) introduced serious and immediate sanctions risk to businesses with supply chain links to North Korea. This section of CAATSA creates a rebuttable presumption that goods, wares, merchandise and articles mined, produced or manufactured in whole or in part by a North Korean national or citizen anywhere in the world are forced-labor goods, and are therefore prohibited from importation into the U.S. under the Tariff Act of 1930.
The two key sanction risks for any company in scope of CAATSA Section 321 (b) are the "inadvertent sourcing of goods, services and technology from North Korea," and the "presence of North Korean citizens or nationals in companies' supply chains, whose labor generates revenue for the North Korean government." The sanctions apply to any goods imported into the U.S., whether in whole or in part. This means the risk of economic sanctions violations apply to any part, material or process associated with North Korean labor, either within the country or abroad, and at any stage in the sourcing, production or manufacturing of goods.