What's in This Guidance?
This guidance offers background on CAATSA and how the 2018 advisory affects companies' due diligence processes. It explains the heightened risk factors for importing merchandise from North Korea and goods made using North Korean labor in other countries.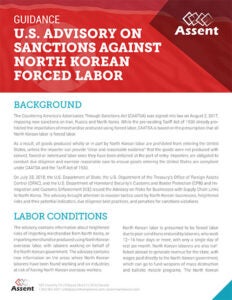 This guide offers insight on:
Areas of risk and their potential indicators
Best practices for due diligence
Implications and penalties for non-compliance
…And more!
Download your copy of the guide now!