What's in This Guide?
This guide discusses how a programmatic approach to supply chain data management can positively impact industrial equipment companies, allowing them to ensure business and supply chain continuity, enhance brand reputation to establish leadership in their sector, mitigate a broad variety of risks and more.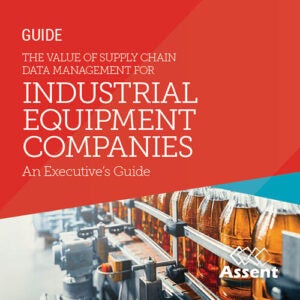 Key Insights Include:
How supply chain data management helps industrial equipment companies identify and mitigate supply chain risk.
Why identifying alternative substances and materials is necessary for keeping products on the market throughout their long life spans.
The role of supply chain data management in helping industrial equipment companies drive transparency and enhance brand reputation.
…And more!
Download your copy of the guide now!