What's Included in This Guide?
This guide gives an overview of the direction U.S. federal agencies have been given, the steps suppliers must follow to demonstrate compliance and the benefits of complying with the Buy American Act.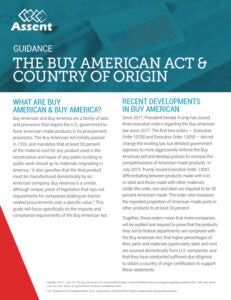 This Guide Offers Insight On:
Recent developments in American protectionist policies
How to evaluate a product for compliance under Buy American
The process of performing due diligence
…And more!
Download your copy of the guide now!