What's Included in This Guide?
This guide explains why your company can't afford not to partner with Assent, and why your current solution may not be giving you the risk mitigation, cost-efficiency, support — or results — you need from a supply chain data management platform. The time is right to make the switch.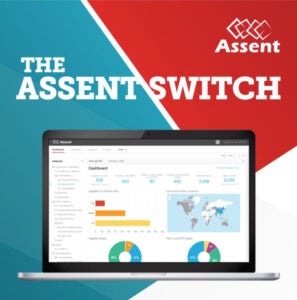 This Guide Offers Insight On:
What every compliance program needs to be successful
Why companies choose Assent over competitors
Why the Assent Compliance Platform gets better results
How we make it easy for your company to transition to a better solution
…And more!
Download your copy of The Assent Switch now!