What's in This Guide?
Section 10.4 of the EU MDR expands on the past definition of medical devices, bringing more products into its scope, introducing stricter controls on substances and expanding requirements. This guide outlines Assent's solution for addressing Section 10.4 of the EU MDR's requirements through supply chain due diligence.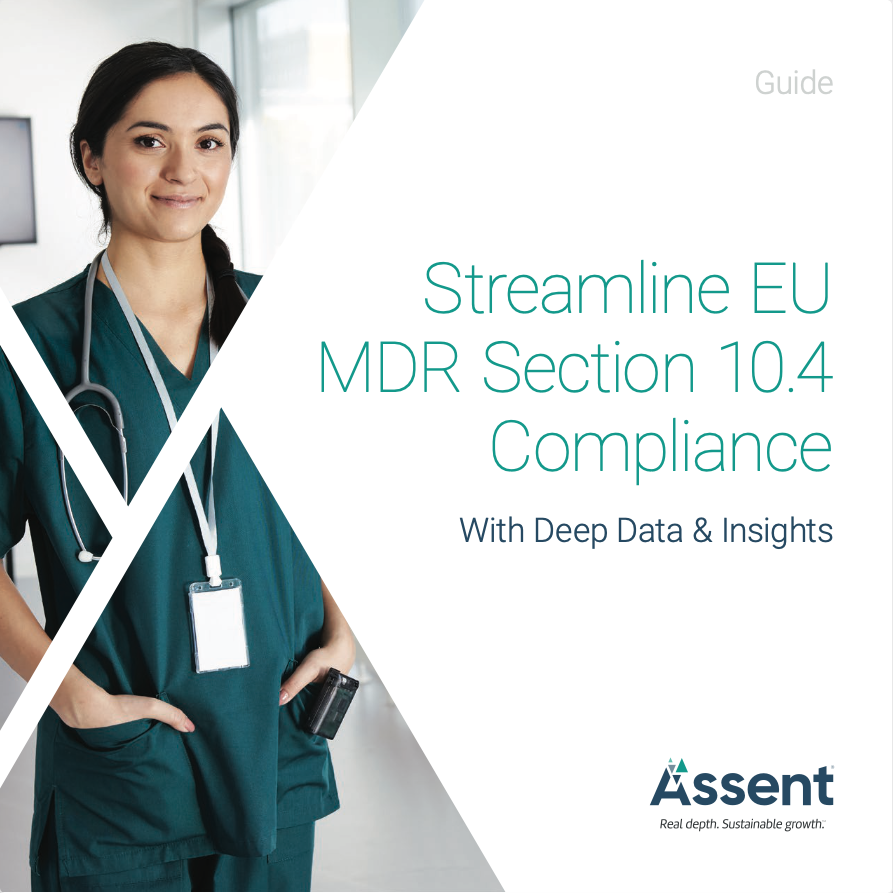 Key Insights Include:
The requirements facing your company under Section 10.4 of the EU MDR.
Why your company needs a platform solution.
What substances are restricted by the EU MDR.
How automating data collection can help you meet your requirements.
…And more!
Discover how Assent can help your company meet your EU MDR requirements. Download your copy of the guide today!