What's included in this guide?
Pamela Fierst-Walsh, Former Senior Advisor on Conflict Minerals with the U.S. Department of State, provides insight into responsible mineral sourcing, the evolution of conflict mineral programs, and how the U.S. government expects companies to respond to regulatory requirements.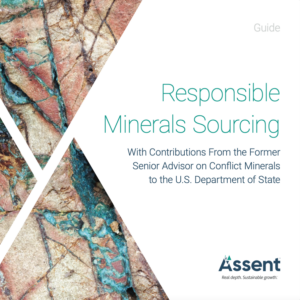 The guide offers insight on:
Current legal requirements
Sanctions associated with mineral sourcing
How companies are responding to changes in responsible mineral sourcing requirements
The U.S. Department of State's reporting expectations
Download the guide now!