What's in This Guide?
This guide outlines the factors that impact supply chain compliance costs, reasons why companies tend to spend more than necessary and steps they can take to reduce costs. If you are looking for a deeper understanding of the factors that contribute to your compliance costs, and best practices for efficiently managing them, this guide provides key insights to help you reach your goals.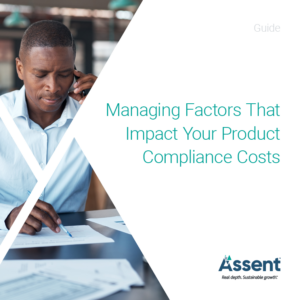 Key Insights Include:
The importance of compliance.
The difficulty of calculating the cost of compliance.
How leveraging a technological data collection solution can reduce costs.
The importance of standard forms in minimizing cost and maximizing quality.
…And more!
Learn how to streamline your supply chain data management budget while strengthening and scaling your program.