What's Included In This Guide?
This guide offers step-by-step advice on how to jump-start your supply chain CSR program. With the right advice in hand, you'll be equipped to confidently respond to shifts in regulatory, investor and consumer preferences on CSR.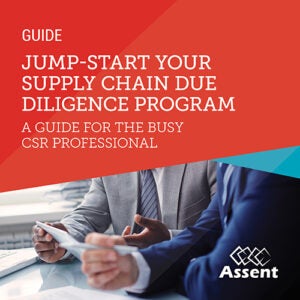 This Guide Offers Insight On:
Creating a CSR policy
Conducting a CSR scoping assessment
Planning for CSR success
Utilizing reporting for continuous CSR improvement
…And more!
Download your copy of the guide now!