What Is in This Guide?
This guide explains the importance of private companies tracking and reporting responsible mineral data, and the actions companies must take to maintain lines of business and a competitive edge on the market.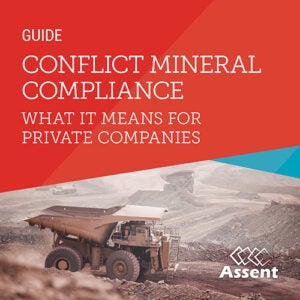 Key Insights Include:
An overview of the conflict mineral landscape.
How private companies are affected by conflict mineral regulations.
The importance of conflict mineral compliance.
Elements of a robust compliance program.
Preparing your program for changes in the CSR landscape.
And more!
Download your copy of the guide now!