What's in This Guide?
Original equipment manufacturers in the automotive industry have responsibilities beyond the requirements they report on in the International Material Data System (IMDS). Failing to meet these requirements can leave companies open to a variety of risks, including loss of market access, reputational damage and lost profit. This guide explains the scope of the various regulations that impact the automotive industry, providing insights into supply chain data management best practices for your industry.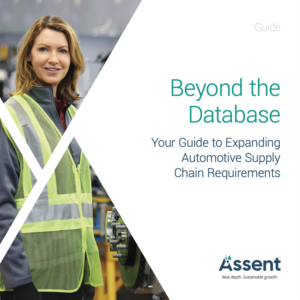 Key Insights Include:
An overview of the automotive regulatory landscape.
The limitations of the IMDS for due diligence reporting.
Scoping information for automotive suppliers.
Best practices for collecting and managing supply chain data.
…And more!
Download your copy of the guide now!