What's in This Handbook?
This eBook explains what in-scope companies need to know about the updated EU WFD, including requirements for SCIP database submissions — the most resource-intensive and logistically challenging obligation of the updated directive. You will learn about the actions that must be taken to be compliant. From the first steps of creating your program to collecting and submitting data, this eBook guides you through the best practices and tools you can leverage to meet your reporting obligations efficiently and effectively.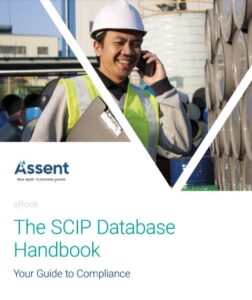 Key Insights Include:
A brief history of EU WFD.
Overview and scope of the SCIP database.
How to build a SCIP program.
SCIP data requirements.
And more!
Download your copy of the eBook now!