What's included in this case study?
This case study examines the penalties imposed on Access USA Shipping LLC after the company's CEO pleaded guilty to export violations, and offers insight into how companies can assess the risk of using third parties to reduce tariff fees.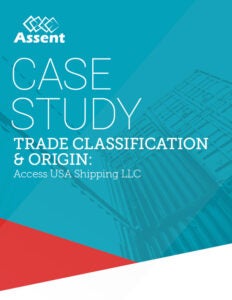 The case study offers insight on:
The actions that resulted in 166 export violations
The risk to companies — as well as individuals — involved in tariff dodging
Fines imposed on Access USA Shipping LLC
…And more!
Download the case study now!