What's in This Case Study?
This case study details the story of Bill Wheatley, the original 'Compliance Team of One', who has spent the last 32 years working in the medical device industry. He began in engineering, research and development, and product design, but soon become a leading expert in materials management and compliance when he was tasked with creating and implementing the company's regulatory due diligence program.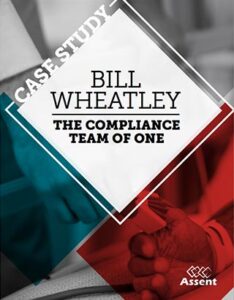 Case Study Overview
Download your copy of the case study to learn how turning to Assent helped him effortlessly manage his company's compliance needs.