What's Included in This Case Study?
ASM had the in-house expertise to understand conflict minerals management, but needed support establishing the technical infrastructure to make it possible to collect and roll up data from its large supply chain. ASM chose Assent's supply chain sustainability solution to create an efficient responsible minerals program that reduces ASM's workload and improves supplier engagement.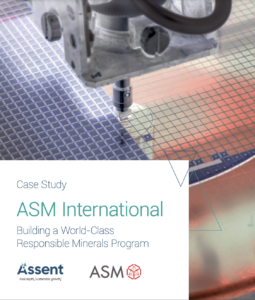 Key Features Include:
Why ASM chose Assent over competing solutions

How ASM reduced its minerals management workload to less than an hour a week

The unique value Assent brought to supplier engagement

…And more!
Download the case study now!