Why Read the Handbook?
This handbook provides actionable, practical information so you can plan and implement an internal program that supports your product compliance and supply chain sustainability. You'll get advice from an expert who has designed and implemented supply chain programs for some of the industry's biggest manufacturers.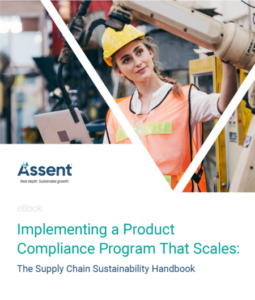 Learn how to build a program that:
Keeps you on top of regulatory changes to ensure compliance continuity

Improves supplier engagement, giving you better data and deeper insights

Builds in processes for change management and risk management
A sustainable supply chain that supports your regulatory compliance and environmental, social, and governance (ESG) goals is within reach. Download your copy today to get started!