What's Included in This Case Study?
With diverse product offerings and a complex international supply chain, regulatory compliance is a top-of-mind concern for Terumo. This case study examines how Terumo transformed their largely manual and paper-based approach to compliance into a deep supply chain sustainability program that offered streamlined compliance and deeper insights.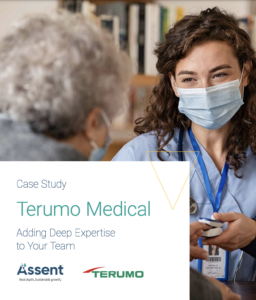 Key Features Include:
Why the manual nature of Terumo's program presented risk

How Terumo automated their supplier engagement to find hidden risks

The key role Assent's deep expertise played in building deep supply chain sustainability

…And more!
Download the case study now!