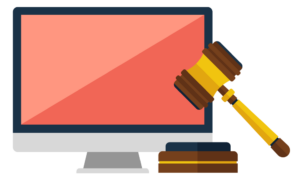 The Union Product Compliance Network (UPCN) is a key initiative arising from the European Union (EU) Market Surveillance Regulation. The network centralizes enforcement and compliance data from all EU member states, allowing market surveillance, customs, and regulatory enforcement to work together to verify the compliance of articles placed on the EU market. While the regulation greatly increases the likelihood of enforcement, it also helps the EU level the playing field for businesses.
What Information Will Be Shared?
The UPCN will act as a hub for all enforcement agencies to access compliance data. As these organizations work with businesses to evaluate their products and perform random testing, as outlined by the EU Market Surveillance Regulation, officials will make information available to the network, including:
Product testing.
Enforcement and remediation actions.
Market surveillance data.
Any information on shared initiatives or projects.
The SCIP Registration Center
Visit the SCIP Registration Center to learn more about how your company can streamline data exchange in preparation for the January 5, 2021, submission deadline. This will help you maintain access to EU markets and use the EU Market Access Regulation as your competitive advantage, as enforcement turns their eye toward products manufactured by companies that haven't registered.
Leveraging the SCIP Database
The UPCN will further mitigate the risk of non-compliant articles on the EU market by complementing the Substances of Concern In articles, as such or in complex objects (Products) (SCIP) database. This will allow market surveillance, customs, and regulatory enforcement agencies to quickly determine if an article is compliant with key market access requirements such as the Registration, Evaluation, Authorisation, and Restriction of Chemicals (REACH) Regulation and the Restriction of Hazardous Substances (RoHS) Directive.