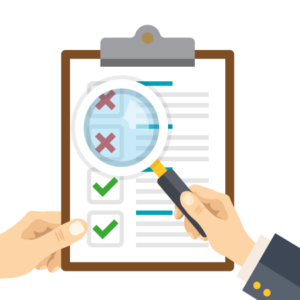 The EU Market Surveillance Regulation was passed as the Regulation (EU) 2019/1020 on market surveillance and compliance of products, and amended Directive 2004/42/EC and Regulations (EC) No 765/2008 and (EU) No 305/2011). It establishes new processes and frameworks for market surveillance, customs, and regulatory enforcement authorities from each member state to work together to take non-compliant articles off the EU market, with a particular focus on online sales. It also outlines the creation of a database for these various agencies to share compliance data with each other, allowing EU authorities to work in unison.
Key Features of the Market Surveillance Regulation
The Market Surveillance Regulation outlines enforcement measures for 70 different market access regulations and directives, including the Registration, Evaluation, Authorisation, and Restriction of Chemicals (REACH) Regulation; the Restriction of Hazardous Substances (RoHS) Directive; and the EU Medical Device Regulation. To help member state agencies pursue compliance efforts, the regulation gives them new powers, such as the ability to:
Enforce remediation actions to bring products into a state of compliance.
Create the Union Product Compliance Network (UPCN) database.
Determine the context for how product warnings are shown on websites.
Recover the full costs of pursuing enforcement efforts.
Enforcement agencies have also gained access to the Substances of concern, as such or in complex articles (Products) (SCIP) database, providing them the ability to proactively evaluate compliance data.
The SCIP Registration Center
Visit the SCIP Registration Center to learn more about how your company can streamline data exchange in preparation for the January 5, 2021, submission deadline. This will help you maintain access to EU markets and use the market surveillance legislation as your competitive advantage.
The Union Product Compliance Network
The Union Product Compliance Network is a key new initiative under the Market Surveillance Regulation. The database provides a single place for EU member states to centralize all enforcement data for authorities to better verify compliance data and identify high-risk articles. The database will contain information on:
Product testing.
Enforcement and remediation actions.
Substances of very high concern (SVHC) data through the SCIP database.
Market surveillance data.
Any information on shared initiatives.