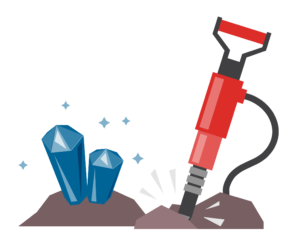 Cobalt is a mineral that is generally produced as a byproduct of mining other mineral ores, such as copper and nickel. Originally used to create dyes due to its brilliant blue color, cobalt is now used in the creation of superalloys and is a key component in lithium-ion batteries. Powering electric cars and storing energy from solar panels and wind turbines, lithium-ion batteries are fundamental to developing a greener economy.
As such, demand for cobalt continues to grow, prompting questions within industry and the media about the risks associated with irresponsible sourcing and labor practices. Many companies are choosing to mitigate these risks by tracking the origin of cobalt in their products.
Is Cobalt a Conflict Mineral?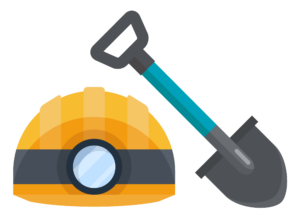 In 2010, the Dodd–Frank Wall Street Reform and Consumer Protection Act came into effect, requiring U.S. companies that file with the Securities and Exchange Commission (SEC) to submit public disclosures regarding their use of tin, tungsten, tantalum and gold (3TGs), including sources of origin and verifiable chain of custody. While there are presently no mandatory regulatory compliance requirements for cobalt, concerns about dangerous mining practices and difficult-to-track sourcing has led to calls for its inclusion on the list of conflict minerals.
Cobalt in Responsible Mineral Programs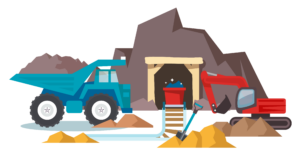 Cobalt is mined in several countries around the world, including Russia, China and Australia. However, more than 60 percent of all global cobalt is mined in the Democratic Republic of the Congo (DRC). Most mines in the DRC are large-scale mines (LSMs) with relatively good oversight. However, as cobalt demand increases and people in impoverished areas of the DRC look for jobs in the lucrative cobalt industry, artisanal mines (ASMs) owned by armed militias are becoming more prevalent. Compared to LSMs, ASMs are more likely to have less oversight, more dangerous conditions and significantly lower pay.
Reports of substandard working conditions and human rights violations in cobalt mines have spurred industries to respond. Associations and non-governmental organizations are beginning to push for cobalt's inclusion as a mineral of concern, and many companies have updated their supplier requirements to include tracking and reporting on sources of cobalt as a condition of business, often using the Cobalt Reporting Template (CRT).
What Is the Cobalt Reporting Template?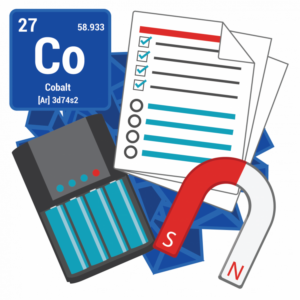 The CRT was created in 2018 by the Responsible Minerals Initiative (RMI) to empower corporate due diligence activities in accordance with the Organisation for Economic Co-operation and Development Due Diligence Guidance. Similar to the Conflict Minerals Reporting Template (CMRT), the CRT is a free, standardized reporting template. Companies can use it to demonstrate proper due diligence around cobalt sourcing in their supply chains.
To facilitate due diligence, the RMI maintains a publicly available, validated list of Known Smelters. If a particular smelter does not appear on the list, companies are encouraged to submit it as an alleged smelter. Before the smelter is added to the list, they will be asked to take part in an audit process to verify their sources of origin, leading to more trusted sourcing as the list grows.