What's in This Guide?
This guide outlines three specific tactics you can implement in your UFLPA program to improve supplier engagement and due diligence processes. You'll get insights and tips from Assent human rights experts to help you achieve cost-effective and reliable compliance.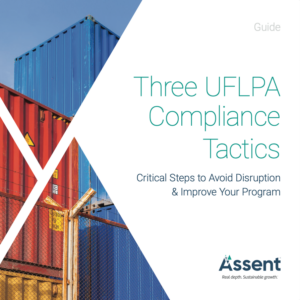 This short guide will also help you:
Make a business case for better UFLPA compliance resources

Reduce the risks of product detentions and lost market access

Streamline data collection for UFLPA due diligence
Download your copy and let's get started.