What's Included in This Guide?
This guide explains the negative, long-term impact of POPs on people and the environment, offers an overview of international laws that govern the use of POPs and outlines what companies must do to meet their requirements under these regulations.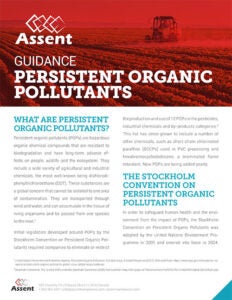 This Guide Offers Insight On:
This guide includes:
The Stockholm Convention on Persistent Organic Pollutants
Worldwide adoption of POP legislation
Steps to staying compliant
And more!
Download the guide now!