What's Included in This Guide?
This guide offers insight into the relationship between customs codes and country of origin. It also explores how companies can use customs codes to efficiently respond to changing tariffs and avoid the discrepancies that can result in customs audits.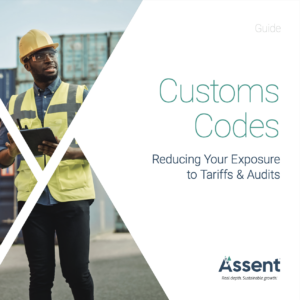 This Guide Offers Insight On:
How international relations influence tariffs and trade agreements.
How customs codes are used to determine tariffs.
How companies can prepare to navigate fluctuating tariff schedules.
Best practices for collecting customs codes and country of origin data.
…And more!
Download your copy of the guide now!