What's in This eBook?
If your company sells industrial equipment globally — especially in the European Union and the U.S. — there are a range of requirements you must meet to maintain market access and avoid financial penalties. This eBook outlines the unique challenges associated with supply chain due diligence and data management in the industrial equipment industry.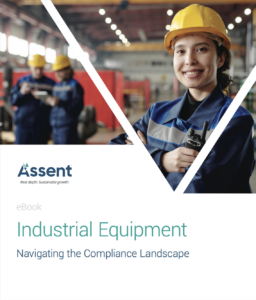 This eBook Offers Insight on:
Key regulations that impact the industrial equipment industry
Penalties for non-compliance
Strategies for mitigating risk and ensuring compliance
And more!
Protect your company from the risks associated with global regulatory requirements.
Download your copy of the eBook now.