What's in This eBook?
If your company sells aerospace and defense parts within the European Union and U.S., you face strict compliance requirements and consequences. Our eBook outlines how to navigate the challenges of the compliance landscape, to help you maintain market access and avoid financial penalties.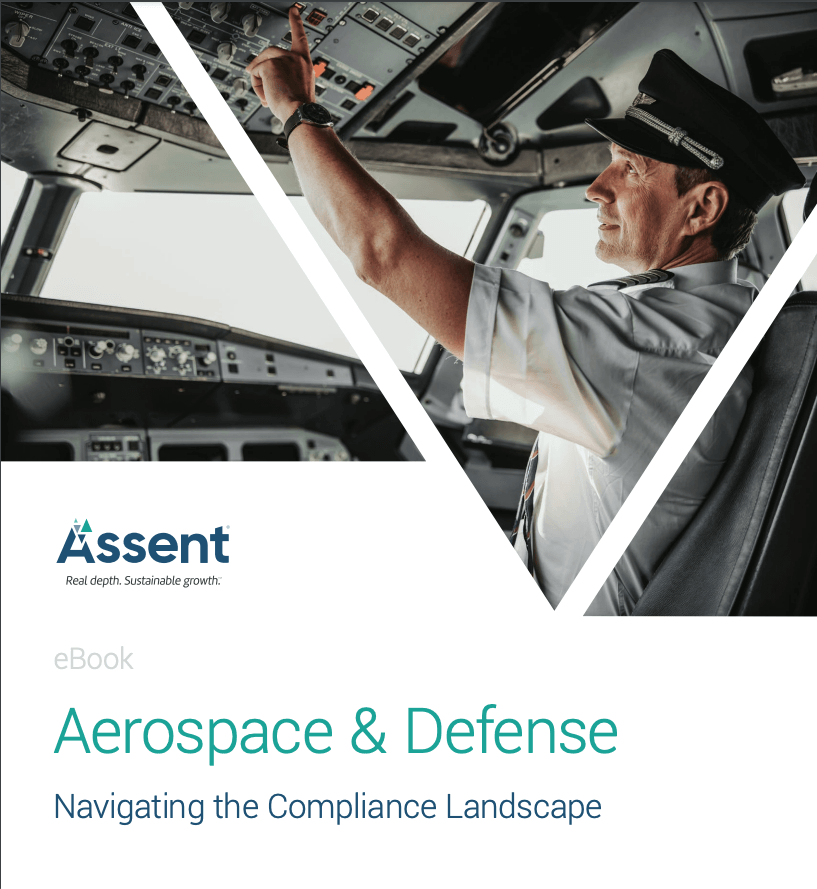 Key Insights Include:
Product compliance and complex part composition
Tips for building a corporate social responsibility program from scratch
How to communicate your requirements throughout the supply chain
How Assent helps companies navigate the landscape
And more!
Protect your company from the risks associated with global regulatory requirements. Download your copy of the eBook now.