What's Included in This Case Study?
As a company selling into the EU, U.S., and Asian markets, Kaba Ilco is in scope of a broad range of supply chain legislation. They needed a solution that could scale with the regulatory landscape while still being cost-effective, and eliminate the need to hire and train a team of temporary employees every year. This case study examines why Kaba Ilco chose Assent's supply chain sustainability management solution.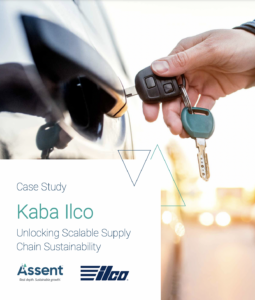 Key Features Include:
Why Kaba Ilco chose Assent

How Kaba Ilco achieved success with its supply chain sustainability program

The unique value that Assent offered Kaba Ilco for their sustainability journey

…And more!
Download the case study now!