Afdhel Aziz
Founder & Chief Purpose Officer, Conspiracy of Love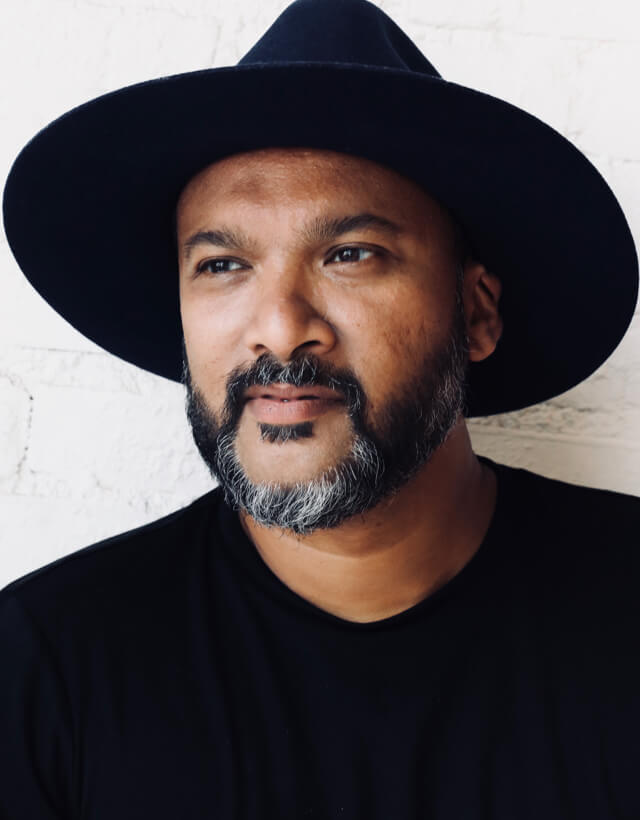 "After a 20-year career as a visionary marketer at Procter & Gamble, Nokia, Heineken, and Absolut Vodka, where he created groundbreaking partnerships with everyone from Lady Gaga to the TED Conferences, Afdhel quit his corporate career when he found his purpose in tackling one of the biggest problems facing companies and people in the 21st century: how to find meaning in their work and unlock the power of business to do good in the world.
He is the founder and Chief Purpose Officer of Conspiracy of Love, a global brand purpose consultancy whose clients include iconic brands such as Adidas, Red Bull, and Oreo, and Fortune 500
companies like Microsoft, Mondelez, Diageo, AB InBev, and Facebook.
Afdhel is the co-author of Good Is the New Cool: Market Like You Give a Damn, the best-selling book about brand purpose, published by Regan Arts (a division of Phaidon) in 2016. Good Is the New Cool
sparked a global movement, and has been turned into a podcast (in association with Soho House) and a series of conferences (in Los Angeles, Sydney, and Melbourne). A TV show based on it is currently in development, in association with CCI Entertainment and 1Community.
He is a writer at Forbes, where he covers the intersection of business and social impact. He is also the author of China Bay Blues (a book of poetry) and Strange Fruit (a novel), both nominated for literary
awards in his native Sri Lanka. Afdhel is represented by Robert Guinsler at Sterling Lord Literistic.
An inspirational and powerful speaker, he has traveled the world and been a featured speaker at the Cannes Lions, SXSW, TEDx, Advertising Week, Columbia University, Conscious Capitalism, and more. He is represented by Nadia Laurinci at Laurinci Speakers, and Speakers' Spotlight in Canada.
Born in Sri Lanka, he is a graduate of King's College London and the London School of Economics. He is now based in Los Angeles, California, where he lives with his wife and son."