You Can't Protect Against Risks You Can't See
Manufacturing customers and stakeholders are demanding more sustainable products — ones that reduce waste, protect human rights, and are free from toxic substances. As the frequency and complexity of these requirements rise, manufacturers with a vast network of suppliers, parts, and materials information must adapt to proactively manage their risk.
But establishing a supply chain sustainability management program that protects against the full spectrum of risks is daunting. How can a single person or team fully grasp every emerging regulation and requirement, much less create a program to manage them all?
And so, managing these risks becomes a game of organizational hot potato. The job gets passed around in search of someone who is willing and able to dedicate time and energy to compliance on top of their primary duties.
Whoever loses this game of hot potato is given a limited budget to meet a mounting list of obligations. How are they to determine what should be prioritized when it seems every issue commands urgent attention? How can they know where to focus their arrow to ensure it hits the target when and where it matters most?
As with most challenges, the first step is to determine the scope of the problem so you can shape your strategy accordingly.
Simplifying Today's Complex Regulatory Landscape
There are two tasks you have to focus on when scoping supply chain risks. The first area is the specific regulations and requirements that impact your business. You'll quickly uncover an alphabet soup of acronyms related to regulations, requirements, and directives, some of which are well-established and others that are only beginning to emerge: PFAS, REACH, RoHS, TSCA, and UFLPA to name a few.
Second, identify the risks that will arise if you aren't proactive about your requirements. These risk types can be broken down into three categories: financial, operational, and reputational.
While risks can be categorized, remember that they don't exist in siloes. For example, operational risks can occur when a part used in your products is delayed or no longer produced because it contains a recently identified harmful chemical. This disruption not only prevents you from securing a critical component needed to build your products, but also jeopardizes your ability to deliver your product to customers within projected timeframes. You may find yourself looking for a new supplier or even redesigning your product, which could delay the delivery of goods to customers, further hindering growth prospects.
Similarly, reputational risks — think bad publicity after forced labor is uncovered in your supply chain — can result in businesses not wanting to purchase your products, impacting your sales.
It's critical to know where risks may exist so you can fill gaps and proactively mitigate risk for the future. To that end, we'll explore these three risk areas now.
---
Unlock deep insights into your supply chain risks with our Supply Chain Risk Assessment Tool for Complex Manufacturers. In just five minutes, you can take the first step on your journey to deep supply chain sustainability.
---
Financial Impact
Financial risk, a key concern for businesses, can stem from market volatility, blocked market access, changing customer demands, and regulatory changes. Each of these threats has the potential to erode profitability and overall value.
Though navigating these issues proactively comes at a cost, it is pennies compared to the costs of inaction. Effective supply chain sustainability and risk management is, therefore, not a nice-to-have — it's a necessity.
Operational Repercussions
Operational risk, characterized by delays, supply chain shortages, or production challenges, can significantly impact productivity, inflate costs, and lead to customer dissatisfaction. Consider the ripple effect created by 3M, a multinational conglomerate, when it phased out the use of per- and polyfluoroalkyl substances (PFAS) in its products.
This action not only affected 3M's operations but also resulted in operational risks for other businesses dependent on 3M's PFAS-containing parts.
This situation underscores the fact that operational risk can be triggered not only by internal factors but also by external regulations, supply changes, and evolving societal demands. As such, effective management of operational risk within your supply chain requires businesses to stay ahead of the curve, monitor potential threats, and adapt swiftly to maintain smooth operations.
Reputational Damage
A company's brand is one of its most important assets — a beacon that attracts customers, builds trust, influences stakeholders, and represents the values and mission of the organization. It has also become highly vulnerable as customers and stakeholders now demand transparency, reliability, and sustainability.
If investors or stakeholders scrutinize your business following a public enforcement action or customer backlash, it could impact your reputation long after the incident has been resolved.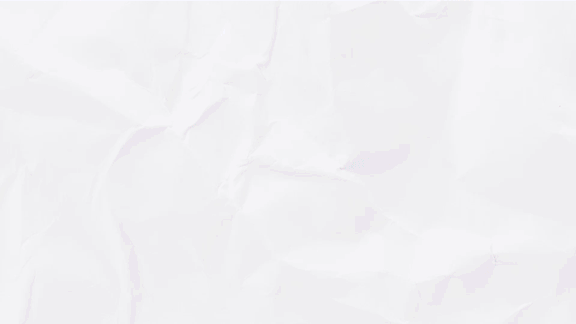 Uncover Your Deep Supply Chain Risks With Assent's Risk Assessment Tool

We know better than anyone that increasing market uncertainty and regulatory complexities mean that understanding the risks in your supply chain is more critical than ever. That's why we've created the Supply Chain Risk Assessment for Complex Manufacturers.
In the time it takes you to make a pot of coffee, this powerful tool will identify key regulatory risks that could impact your financial, operational, and reputational performance.
The tool generates a risk report that is uniquely tailored to your business. It highlights potential regional hot spots and provides actionable recommendations to manage and mitigate these risks. This targeted insight allows you to focus your efforts on areas where they are most needed, saving you time and resources in the long run.
So why wait? Discover your hidden risks today with the Supply Chain Risk Assessment Tool for Complex Manufacturers. It's quick, easy, and could be the most valuable five minutes you spend on your business today.