Understanding the components of a healthy and effective supply chain program is foundational to planning and budgeting for the year ahead. When your programs contain the right components, you'll be better prepared to meet the compliance challenges on the horizon and to use your existing resources more efficiently, keeping budgets on track. 
In chapter three of our annual publication, Budgeting for Compliance & ESG, our team of experts provides guidance on the five elements of a successful program. This article gives you a preview of chapter three, ​​Tools for Supply Chain Sustainability, to help you evaluate your current processes to solve inefficiencies. 
Chapter Three: Tools for Supply Chain Sustainability
The enormity of supply chain sustainability is hard to appreciate when laser-focused on individual regulations or specific customer requests for supply chain data. As such, ad-hoc internal programs — or individual point solutions — may seem like a good idea for manufacturers responding to specific supply chain requirements. These types of solutions don't scale across full spectrum sustainability, though.
In Assent's 2021 State of Compliance survey, 56 percent of the nearly 1,000 manufacturers surveyed said they use manual programs to collect supply chain data. Within this group, manual emails and manual text documents represented over 65 percent of the data collection methods. For complex supply chains, that represents hundreds of hours and thousands of dollars, and the product is error-ridden work. Software-point solutions are marginally better for streamlining data collection and reporting, but suffer from siloed data that hampers transparency and decision-making and leads to greater risk.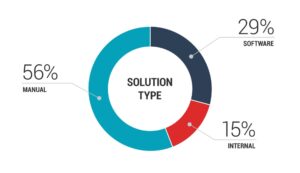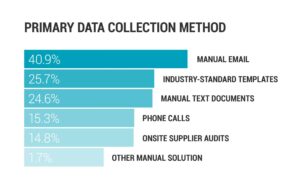 Key Components of Supply Chain Sustainability Tools
If an out-of-the-box tool promises to solve every sustainability challenge for every company, customers will likely experience serious frustration down the road. Each company is unique in its challenges, objectives, and supply chain, so tools must be agile enough to adapt to unique situations.
At the highest level, we've spoken to experts who break down key components of supply chain sustainability tools. Using these as a benchmark when evaluating your options can help you select the right tool for your sustainability journey.
The key components for an effective supply chain sustainability tool are:
A foundation built on expertise

Automated supply chain data collection, validation, and management

Configurable functionality and dashboards

Supply chain engagement, training, and education

Routine updates and evolution
Foundation Built on Expertise
Manufacturers must build product compliance and ESG programs for the supply chain they manage. Too limited a scope leaves a manufacturer open to unaddressed risk, too large and suppliers may be overwhelmed and stop responding. Any tool used in supply chain sustainability should be developed in consultation with experts who understand the subject matter, a manufacturer's reality, and the regulatory process.
Several industry-developed standards and templates exist for specific topics, for both product compliance and ESG. These can be useful to stand up a sustainability program, but without expertise, risks will remain.
For example, the Higg Materials Sustainability Index (MSI) was a standards template many companies in the apparel industry used to support sustainability claims. In 2021, fashion brand H&M Group launched its Higg Index Sustainability Profile, using the index as a foundation for environmental claims across its product line. By 2022, H&M was targeted in a "greenwashing" lawsuit and was forced to remove the claims. The index used aggregated averages to determine environmental performance, not company-specific data. A tool built by experts, or a sustainability program informed by them, would have caught this flaw and addressed the risk. For sustainability to be effective, it must be supported by hard data from the supply chain.
Automated Supply Chain Sustainability Management
Large data volumes, organizational silos, and massive product catalogs. These are just some of the challenges sustainability programs for complex manufacturers face. Manual programs can't absorb these challenges without increasing time spent or resources. The labor market is tight now, and for the foreseeable future, it will be difficult to solve these issues with recruitment alone.
By automating supply chain sustainability management — collection, validation, analysis, and reporting — companies are able to do more with fewer human resources. Automated tools are built to scale as companies grow, are easier to share across an enterprise, and can be configured to focus on specific information depending on goals and objectives.
.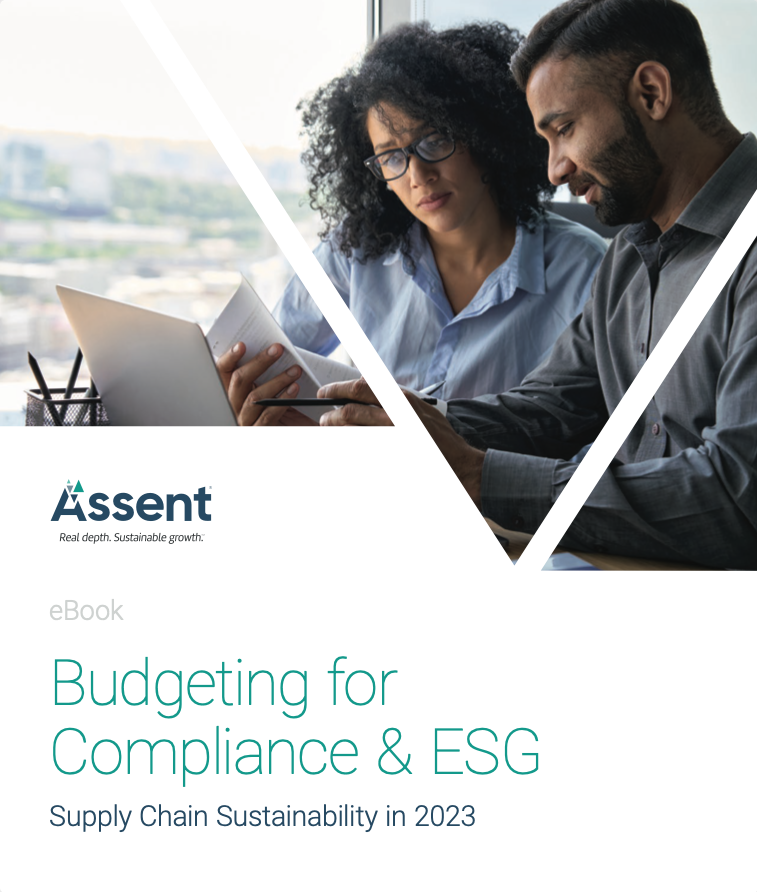 Access the Full eBook
To access the rest of this eBook, including the complete list of best practices and supply chain sustainability tools from this chapter, download your free copy of Budgeting for Compliance & ESG: Supply Chain Sustainability in 2023. 
When you download the eBook, you'll get expert advice to help you prepare for your product compliance and ESG programming in 2023, including:
Regulatory deep dives on REACH, RoHS, TSCA, UFLPA, the proposed EU forced labor ban, and more

Key shifts in the compliance landscape in 2022 and what they mean for next year

Why ESG is considered an business must-have in 2023

How to allocate budget to cover your supply chain sustainability management