Jonathan Harris
 ESG Manager, Corsair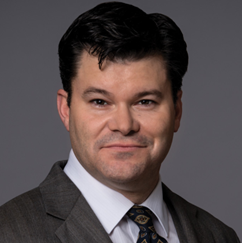 Since November 2021, Jonathan Harris has served as the Environmental, Social and Governance manager for Corsair, a $1.2B international electronics company specializing in high-performance computer systems and gaming and streaming peripherals, with plants in the U.S., Europe, and Asia.
Previously, Jonathan worked twelve years in Washington, DC as a foreign policy analyst and international affairs expert. Prior to Washington, he worked as writer and editor for policy think tanks, and as a reporter for Time Magazine in New York and Jerusalem.
Coming to Los Angeles in 2017, Jonathan served as a senior policy advisor for the Israeli American Council and from early 2019 as Programs and Development Manager at the Los Angeles Business Council, beginning a new professional focus on sustainability policy and environmental impact analysis.
Jonathan lives in Aliso Viejo, Ca, with his wife Elsa, a professor of mathematics at Otis College of Art and Design.