What's in This Whitepaper?
This whitepaper provides an overview of Proposition 65, highlights the requirements of the act and helps readers understand how to comply with the legislation. The law is continuously evolving, and this whitepaper highlights the most recent changes.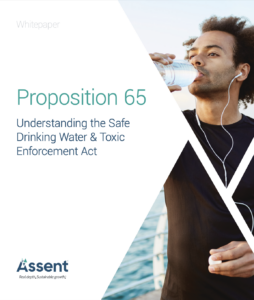 Whitepaper Contents
Topics Include:
A background on Proposition 65.
Enforcement and penalties.
An overview of safe harbor levels.
Clear and reasonable warning requirements.