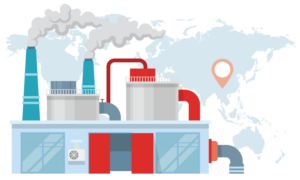 Country of origin refers to the country where a commercial item was manufactured or produced. The country of origin of supplied goods has become increasingly important to global companies, as protectionist policies, particularly those developed by the U.S. government, have created fluctuating import fees and tariffs. American companies must accurately determine a product's country of origin to ensure the correct import fees are paid. Lack of proper data could lead to a seizure, or a hold when clearing customs.
American companies that wish to bid on federal procurement contracts need to comply with the Buy American Act, which specifies that 50 percent of a product must be American-made. To bid on American federal procurement contracts, companies must be prepared to prove the country of origin of their products, which requires current data on suppliers and the origin of product components. In-scope companies must survey their supply chains, obtain country of origin certificates and demonstrate that 50 percent of the product is verifiably American-made in order to be considered for a contract.
Country of Origin & Tariffs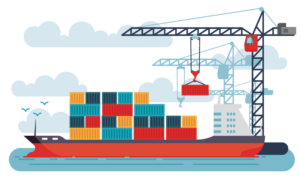 Trade agreements and tariff schedules dictate import costs for various goods. Tariff fees can only be calculated after country of origin has been accurately determined. Country of origin is used to calculate tariffs by layering tariff schedules on top of customs codes, known as Harmonized Item Description and Coding System (HS) codes internationally, and Harmonized Tariff Schedule (HTS) codes in the United States.
Country of Origin Compliance
Companies must collect and track country of origin certificates, as well as other data such as HTS codes, to effectively manage country of origin requirements in the United States, and maximize potential tariff deductions.
Assent Compliance's Trade Classification & Origin Module allows you to:
Easily survey your supply chain and collect country of origin certificates.
Use HS/HTS code information to accurately calculate tariff costs.
Access free trade agreement certifications.
Centralize data collection through a streamlined and consistent process.
Immediately view preferential free trade agreement status.