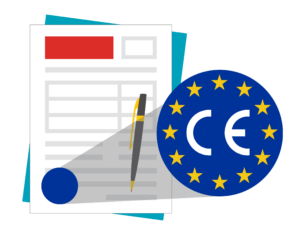 Conformité Européenne (CE) certification is a regulatory standard that verifies certain products are safe for sale and use in the European Economic Area (EEA). Manufacturers place a CE marking on certified products to indicate that the product complies with European safety rules and can be traded freely within the EEA. Unlike other certification marks, CE marking is not granted by a particular regulatory body, although certain products require an independent conformity assessment by a notified body to ensure they meet CE certification requirements. Ultimately, manufacturers are responsible for the proper use of CE marking on their products.
Requirements for CE marking also have implications for obtaining full RoHS Compliance. Equipment and products in scope of RoHS must be compliant with the regulation before they receive a CE marking, unless they are compliant by exemption.
What Are CE Markings?
Manufacturers use CE markings to indicate that a product complies with European Union (EU) regulations and directives regarding health, safety and environmental protections. Products with this marking have free access to the EEA market. As such, the CE marking can be thought of as a trade passport — EU member states cannot restrict the market placement of products affixed with the CE marking without adequate evidence of non-compliance.
There are 24 directives that dictate which products require CE marking. These directives carry different requirements, and several directives may apply to a single product. These products include, but are not limited to:
Electronics.
Medical devices.
Toys.
Household refrigerators and freezers.
Personal protective equipment.
Radio and telecommunications terminal equipment.
Obtaining CE Certification
CE certification is unlike other comparable certification marks in that no single authorizing body or organization grants certification. Manufacturers are responsible for ensuring the CE marking is used appropriately and that products are compliant with all applicable directives and regulations.
Manufacturers must follow these steps to affix a CE marking:
Identify applicable directives and harmonized standards.
Verify the specific product requirements.
Collect applicable supply chain data for necessary technical files.
Determine whether an independent conformity assessment by a notified body is necessary.
Test the product and check its conformity.
Create and maintain all necessary technical documentation.
Affix the CE marking and draw up an EU Declaration of Conformity.
Why Do Products Need CE Certification?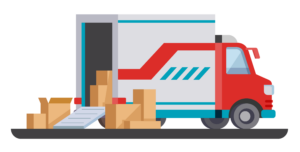 For manufacturers and/or importers looking to sell into the EEA market, CE certification is vital. The CE marking serves as a trade passport within the European marketplace, allowing manufacturers to freely circulate certified products within the 30 countries that comprise the EEA. The CE marking has replaced past national regulations with a single harmonized set of regulations, eliminating the need to adapt products to the specific requirements of individual EEA member states. In short, CE marking simplifies compliance requirements for manufacturers selling or importing products in the EU.