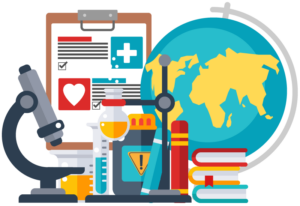 The Registration, Evaluation, Authorisation and Restriction of Chemicals (REACH) Regulation protects human health and the environment from the harmful effects of certain substances in products made and sold in the European Union (EU). However, some substances are exempt from the REACH Regulation because they fall under other legislation.
Understanding different types of exemptions can help companies determine whether the substances they use are exempt from the REACH Regulation, and adjust their compliance programs accordingly. It is important to note these substances are still subject to the requirements of other legislation.
Total Exemptions
Exemptions can be grouped into three categories: total exemptions, partial exemptions and those for which registration is not required. Total exemptions apply to substances in the following categories:
Radioactive substances
Substances in temporary storage under customs supervision
The transport of hazardous substances
Substances used in the interest of defense
Non-isolated intermediates
Waste, but not products recovered from waste
For more information on total exemptions, visit the European Chemicals Agency (ECHA) website.
Partial Exemptions
Partial exemptions occur when a substance is exempt from certain parts of REACH. The registration and authorisation components of REACH do not apply to substances in the following categories:
Scientific research and development
Food and feedstuffs
Medicinal products
Registration Not Required
Sometimes, registration of a substance is not required. Substances that fall under this category include:
Substances that present minimal risk (listed in Annex IV)
Substances that have been previously registered, exported and re-imported into the European Economic Area (EEA)
Substances that occur in nature
Substances already registered and recovered through a waste recovery process
Company Requirements

Companies are obligated to uphold their requirements under the REACH Regulation if they import, manufacture or use substances that fall under its scope in the EU. Even though some substances are exempt from the regulation, it is the responsibility of the company, the supply chain actor or the designated representative to ensure they perform proper due diligence and follow all legislation pertaining to their substances and articles. This includes the responsibility to communicate details of any substance of high concern (SVHC) on the Candidate List to their supply chain.
Assent's REACH Module helps companies solve their most challenging data-related concerns, streamlines supply chain communication and tracks restricted substances in their products.