What's in This Guide?
This guide outlines the events and issues that can disrupt modern supply chains and threaten your ability to meet production targets and ensure your company's business continuity. It also shows how modern platform technology can help you navigate disruption events.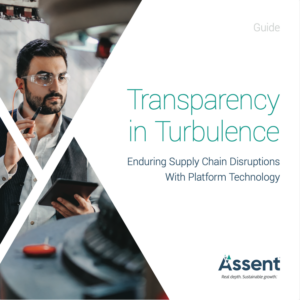 Key Topics Include:
How pandemics introduce geographic risk to your supply chain. 

The full range of disruption events with the potential to impact your supply chain.

New data exchange standards that can help mitigate disruption risk. 

How supply chain data management can introduce cost and process efficiencies to your program.
Help your company mitigate disruption risk, and protect the continuity of your business and products. Download your copy of the guide now!