Alissa Weathers
Supplier Diversity & Sustainability Manager at
Xerox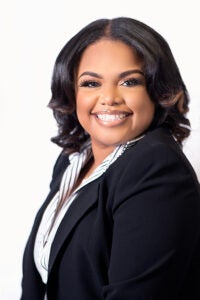 Alissa Weathers is the Supplier Diversity & Sustainability Manager for Xerox. In her position she actively seeks out and advocates for the inclusion of certified diverse suppliers that can provide competitive, high-quality goods and services in alignment with Xerox's business strategy. After spending nearly, a decade working in law, Alissa knows what truly drives success in procurement and contracting is a strong ethical background and adherence to all rules and regulations. As Xerox's Sustainability Manager, she leads research and analysis used to develop corporate sustainability strategies to ensure that business practices, products, and services that are environmentally friendly and compliant with government rules and regulations. It is her determination to promote diversity and sustainability through coaching, educating, advocating, and community outreach.
Alissa has served as member of the Pipeline Committee for the National Institute of Governmental Purchasing Inc. (NIGP), is the current Membership Chair for the DoD Mid-Atlantic Regional Council (MARC). She has also held several leadership positions in federal, state, and local procurement organizations. In addition to her legal background and procurement experience, Alissa has a wealth of knowledge in contract negotiations.
Alissa holds a BS in Criminal Justice and Homeland Security from Virginia Commonwealth University and a Masters degree in Public Administration with an emphasis in Procurement and Contract Management from Old Dominion University.