What's Included in This Whitepaper?
This whitepaper offers information to help companies assess their supply chain documentation to demonstrate compliance with regulations such as the European Union Restriction of Hazardous Substances (RoHS) Directive and the Registration, Evaluation, Authorisation and Restriction of Chemicals (REACH) Regulation.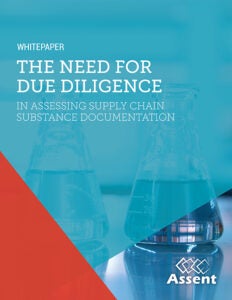 Key insights include:
How companies can assess their supply chain documentation.
What documents and data are required by authorities.
Why communication within the supply chain is vital.
…And more!
Download your copy of the whitepaper now!