Answers to Your Questions on the Business & Human Rights Landscape

Expanding Legislation for Modern Slavery in Supply Chains
Increasing global regulatory requirements, consumer awareness of business practices, and growing demand within industries for fair and responsible processes make a strong business case for human rights due diligence. The human trafficking and slavery (HTS) landscape changes rapidly and is heavily influenced by world events, making it difficult for companies to understand their risks and what to do about them.
External Impacts on the Human Trafficking & Slavery Landscape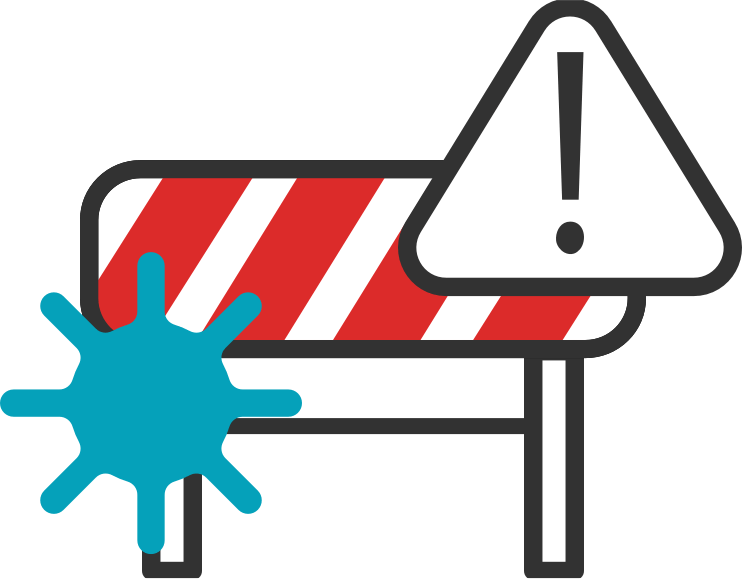 Business risks posed by HTS can be exacerbated by external events, such as disasters, political unrest, and global emergencies. It's important for companies to understand what impact such events are having, and how they can best proceed to ensure they can identify and respond to concerns in the supply chain.
Forced Labor in Xinjiang
Where is Xinjiang?
Xinjiang, also known as the Xinjiang Uyghur Autonomous Region (XUAR), is located in northwestern China. It is an autonomous region of the People's Republic of China, home to millions of Uyghur muslims.
What is the situation in Xinjiang?
Since 2018, there have been numerous reports of government-run detention camps forcing over a million Uyghur muslims in Xinjiang into illegal work. While these claims are supported by a growing body of evidence and reports from the United Nations, China refutes their legitimacy.
Prisoners in the camps are allegedly forced to manufacture a wide array of goods, with ties to some of the largest companies in the world. An Australia Strategic Policy Institute report uncovered at least 82 global brands with links to Xinjiang in their supply chain.
Do workers in the camps receive pay?
How is the situation in XUAR disrupting my supply chain?
If you ship goods into the U.S., they could be seized if they are suspected of being produced with forced labor in Xinjiang, through sanctions and withhold release orders (WROs). If your supply chain relies on goods that originate from the region, it could prevent you from receiving the goods you need to manufacture end products.
What goods and industries are most vulnerable to forced labor in the XUAR?
Given the broad range of goods produced in China, forced labor can be found in several industries. It has already been found in goods such as gloves, hair products, textiles, thread/yarn, tomato products, cotton, electronics, footwear, and garments. Even the green energy industry has been impacted. This list is expanding as we learn more about the camps.
What does H.R.6210 – 116th Congress (2019-2020): Uyghur Forced Labor Prevention Act mean for electronic companies?
The bill has not yet passed, but we can use its current state to predict future requirements for global businesses. It is expected to block products with links to the XUAR from entering the U.S., and establish a strategy to implement a Forced Labor Task Force introduced by the U.S.-Mexico-Canada Agreement (USMCA). This will raise the risk of enforcement for any company that can't show where their goods came from.
Furthermore, this strategy will include a name-and-shame provision, so that businesses selling products linked to XUAR forced labor can be identified by their stakeholders. It would also broaden sanctions against foreign persons and would mandate Securities and Exchange Commission (SEC) disclosures for certain businesses.
Should my business assume that all labor in Xinjiang is high risk, and cut ties with the region?
The risk level in Xinjiang is very high, and sourcing from the region is not recommended unless you can prove your goods have not been produced through forced labor — and it's quite difficult to do so, since audits may not be credible sources of information due to corruption. Advocacy groups are lobbying for companies to exit the region entirely, and many companies have already begun doing so.
What is being done about the forced labor camps in Xinjiang?
The U.S. government is in the process of blocking imports from Xinjiang. The Uyghur Forced Labor Prevention Act is currently before the Senate, having received broad bipartisan support in the House of Representatives, passing 406–3. The Uyghur Forced Labor Disclosure Act is also before the senate, which would mandate reporting requirements for publicly-held U.S. companies.
The Uyghur Human Rights Policy Act was signed into law June 2020 and introduced sanctions on individuals and entities responsible for forced labor in the region as well as creating reporting requirements for U.S. governmental bodies.
The UK and Canada have recently issued statements that in the future, federal procurement would take steps to avoid purchasing from companies with supply chain links to Xinjiang.
What can my business do to ensure business continuity?
Xinjiang labor can enter your supply chain at any tier, including raw materials sourcing. You can begin by surveying your direct suppliers for links to Xinjiang with the Slavery and Trafficking Risk Template (STRT), as these relationships have the most potential to disrupt your business.
You can also review media reports to identify suppliers that have been linked to forced labor schemes in the past. While it is recommended you take immediate action where links are suspected or confirmed, continue to assess risk through enhanced supply chain mapping and transparency efforts, including commodity schemes and media monitoring services, with search terms that take Chinese state and local media into account.
COVID-19 & Human Rights
How has COVID-19 affected slavery and human trafficking?
A significant amount of research shows that the effects of COVID-19, such as unemployment and loss of income, poverty, and inadequate government protection, have created opportunities for traffickers and increased the risks of economic exploitation for the vulnerable in high-risk geographies.
COVID-19 is expected to increase global unemployment by almost 25 million, according to the International Labour Organization (ILO), and for those who do have jobs, vulnerability to exploitation is increased as more workers find themselves working under precarious contracts with no protections or turning to exploitative employment to make ends meet. Countries traditionally reliant on migrant labor are curtailing the entry of migrant workers, which could place migrant workers at higher risk of exploitation.
COVID-19 has caused disruptions to business transactions. What are the human rights impacts of these disruptions?
In the midst of the COVID-19 pandemic, many companies have cancelled or postponed orders, reduced order volumes, and extended payment terms, which caused many suppliers to reduce or stop operations. This in turn has had a negative effect on workers.
What can be done to mitigate the impact of business disruptions on workers?
Businesses can collaborate with their suppliers to mitigate the impact on workers. For example, they can consider shortening payment times in order to ease the financial burden on suppliers, or take part in relief programs to help workers.
Can companies refuse to pay suppliers due to the impacts COVID-19 has had on demand?
There is currently no law clearly requiring western buyer businesses to pay suppliers in developing countries for orders made, but the European Commission has recently stated that it aims to present legislation addressing business human rights due diligence (HRDD) in 2021. The issue of payments to suppliers for work done is likely to be on the agenda for inclusion in any HRDD directive given the significant amount of attention it has received from civil society.
What should I do if our supplier restricted workers' freedom of movement due to COVID-19?
Any supplier facility requiring workers to stay on the premises outside of actual work hours is not respecting the human rights to freedom of movement outside of work hours. This factor should be a negative mark on the supplier's standards ranking, and unless rapidly remediated, it should influence later considerations on whether to do business with this supplier.
What if my supplier implemented policies that weren't consistent with human rights during COVID-19 but later revoked them?
Companies should internally evaluate their response if a supplier implemented policies that violated human rights, but later reversed those policies as quarantine restrictions relaxed. If the policy continues and this is impacting worker rights, then brands will need to express their concerns and offer ultimatums if it goes against their written policies/contracts.
What are some practical ways in which companies can engage with suppliers to support vulnerable workers at this time?
The International Organization for Migration (IOM) (IRIS) has put out guidance on how to protect migrant workers who are especially vulnerable in these trying times.
We've been hearing a lot about human rights due diligence. Is human rights due diligence an effective way to combat human trafficking and slavery?
Human rights due diligence refers to the actions a company takes to proactively identify and manage potential and actual human rights impacts in their operations and supply chains. In the context of human trafficking and slavery, human right due diligence helps a company identify and understand where the risk of slavery and human trafficking lies, so that it can take action to prevent and address it.
Human rights due diligence has made an impact in several areas. As an example, the transparent public reporting necessitated by the Accord on Fire and Building Safety in Bangladesh is known to have resulted in improvements in workers' access to safe workplaces.
Is human rights due diligence mandatory?
To date, human rights due diligence has been voluntary, but more and more regulations are being adopted to make it compulsory. The European Commission has stated it will introduce a legislative initiative on mandatory due diligence for companies in 2021. An effective HRDD law would encourage collaboration between companies and worker-led multi-stakeholder initiatives (MSIs), and lead to transparent public reporting to drive accountability by all parties.
Hear Directly From Experts
On December 15, join Sarah Carpenter, Assent's Business and Human Rights Manager, and Andrew Wallis, CEO of Unseen, for a special webinar, The U.S. Response to Xinjiang Labor Violations: Understanding Your Business Risks. They will take a deep dive into the unfolding situation in Xinjiang, including what prompted the U.S. response, what is set to happen next, and what it all means for your company.
Register Now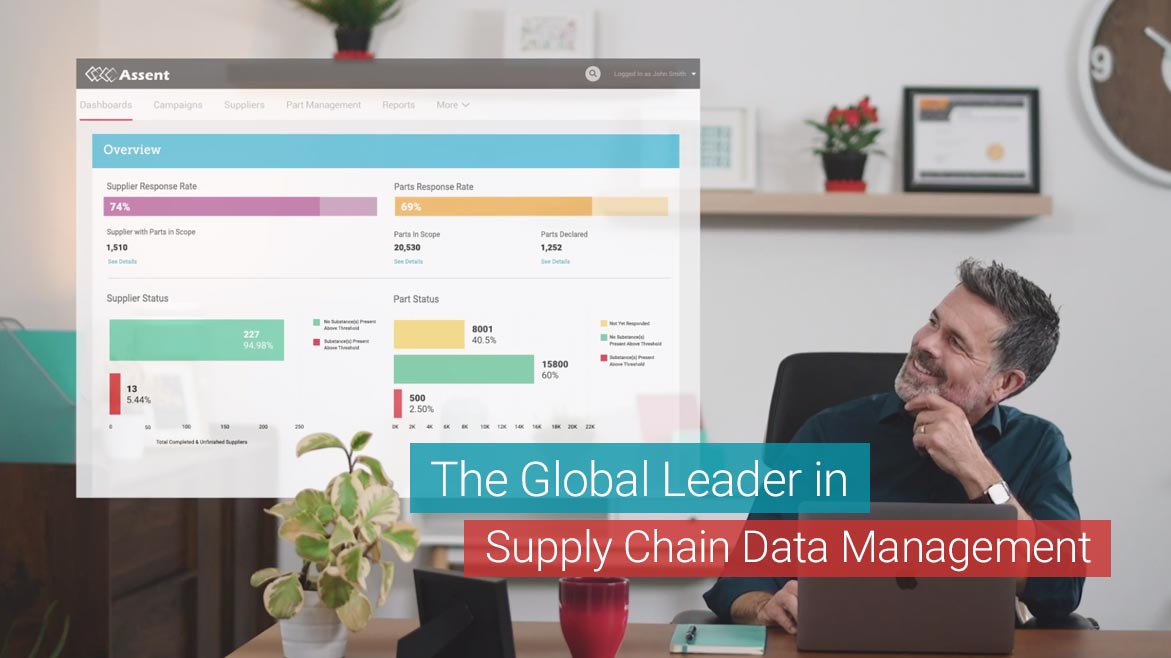 How Assent Helps With Xinjiang
To keep Xinjiang forced labor from hurting your sales, reputation, and products, you need strong human trafficking data from your supply chain. However, collecting this data yourself costs a lot of time and money. Assent's platform technology and regulatory expertise can help you scope your supply chain for high-risk suppliers, automate engagement, and review adverse media reports for enhanced insight.
Leveraging the industry standard STRT version 2.1, our solution will help you evaluate your supply chain and identify risk, including suppliers based in the Xinjiang region. This will protect you from the risk of doing business globally, and help you drive sustainable revenue growth as your regulatory landscape evolves.