What's Included in This Case Study?
As a company managing facilities in eight countries, and over 400 suppliers, Ashcroft needed a more efficient solution to streamline managing the sustainability requirements within its supply chain. When they needed to improve their responsible minerals program, Ashcroft partnered with Assent to optimize their processes.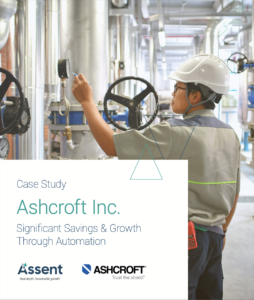 Key Features Include:
Why Ashcroft chose Assent

How Ashcroft improved its responsible minerals program to achieve an 82 percent supplier response rate

How Ashcroft saved 2,000 hours annually from its data management workload

…And more!
Download the case study now!